How to Find English Dubbed Anime on Crunchyroll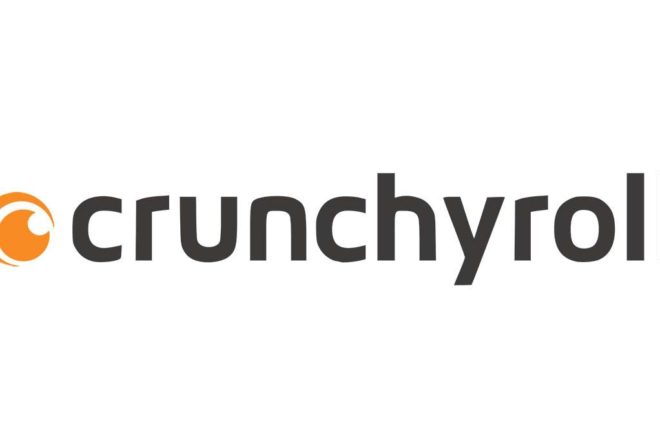 Are you an anime fan who only watches subtitled shows?
Or do you prefer the convenience of watching dubbed anime?
The "subtitled versus dubbed" is an ongoing debate in the fan community. Some fans are purist and only watch shows with subtitles. Other fans don't want to bother with subtitles and prefer to watch dubbed versions when available.
If you fall into the latter category, here's some good news for you:
Crunchyroll has a selection of dubbed shows ready for you to watch.
Learn how to filter out the subtitled shows and find a new dubbed favorite on Crunchyroll.
Dubbed Anime on Crunchyroll
Finding English dubbed anime should be as easy as clicking a button, right?
Unfortunately, it's not that easy using Crunchyroll's user interface. And it's even worse depending on whether you're on a web browser or app. Crunchyroll doesn't have a uniform category specifically for dubbed shows as some other anime platforms do.
But just because it's difficult to find doesn't mean that it's impossible. There are a variety of ways to search for dubbed shows. So, if one method doesn't yield results, try the next one.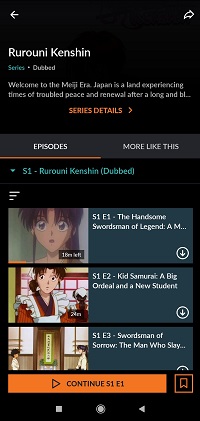 Filter Your Results
One of the easiest ways to find a dubbed show is on your mobile app, especially if you don't have a particular one in mind.
First, open the app and tap on the Browse icon. It's located near the bottom of the screen.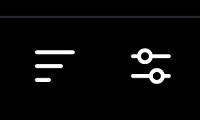 On the next menu, you can choose between a specific genre or check out the entire library. Either one works with the filter feature so tap on a genre or the All tab if you're feeling lucky.
If you tapped on a specific genre, you'll see thumbnails under different headings like Popular or New. Select View All for an expanded list of your preferred category. On the next screen, you'll see a wall of thumbnails. In the top right corner, there's a pair of icons for sorting and filtering. You want to tap the right one to open the menu for filtering options.
Tap on Dubbed under the Language heading and Update Filters at the bottom of the screen. This should bring you back to the list of anime with only dubbed anime shown.
Unfortunately, the filter option doesn't show up on the web browser version of Crunchyroll. Nor is it available using the PC and console app.
Check Out Forum Lists
Another way to browse for dubbed shows is to head on over to the Crunchyroll forum.
Search under the thread "CR's English Dubbed Anime" to find an updated list of all the dubbed shows in Crunchyroll's catalog. According to the thread, there are over 190 different series that feature dubbed audio.
Use the Search Bar
If searching the forums or using the mobile app is out of the question, you can always try the search bar. Type in "English Dub" to see pages of search results with that specific tag.
Keep in mind that your search results will show each episode that's labelled as an English dub, so that means thousands of results to sift through.
That's an inefficient way to see what's out there, right?
There's a better way to make use of the Search feature and it's underneath the search results.
Keep scrolling down and you'll see a section called Library Results. These results reflect an entire series with a tag that matches your search bar query. These results don't necessarily guarantee that the series is available in a dubbed format. That's why it's a good idea to also check the Info page.
Check the Info Page
If you're ever in doubt about a show, you can always check out the Info page for it. There are three ways to check whether an anime has dubbed audio:
English Dub Tag
If an anime is available as an English dub, it'll say so in the tags section.
You can see the tags section on the Info page. Scroll down past the anime description, near the bottom right side of the screen. There you'll see the Publisher listing as well as Tags under the Details heading.
"Dub" in the Anime Title
Also, you may see the word "Dub" in parentheses in the anime title. Not all dubbed versions of an anime have this indicator, though, so it's a good idea to double-check.
Check the Seasons
Sometimes, a title alone won't tell you if an anime has a dubbed track or not, especially if it offers both subtitles and dubbed options.
For example, if you look at the Rurouni Kenshin Info page, you'll see both Subbed and Dubbed drop-down menus. Both contain all the episodes in Crunchyroll's library, but you have a choice of format.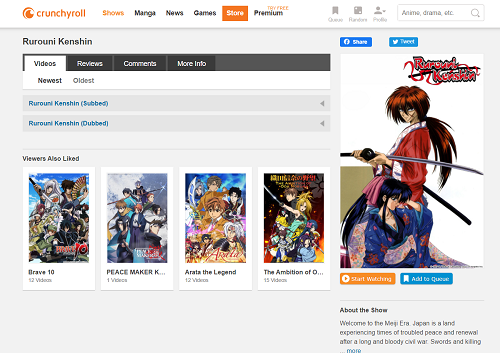 However, you wouldn't know that from just the title alone because it has neither a "DUB" nor "SUB" in it. You'd have to look on the Info page and go to the specific dropdown menu to pick whether you want to watch the episode dubbed or subbed.
Crunchyroll's New Wave of Dubbed Shows
When FUNimation and Crunchyroll parted ways, they had an understanding. Neither would encroach on the other's niche.
Crunchyroll specialized in subtitled anime and FUNimation did dub anime.
This arrangement made sense.
FUNimation does their dubbed tracks in-house while Crunchyroll hires third parties.
The lines have since blurred.
In 2018, Crunchyroll announced that they would revamp their efforts to bring more dubbed shows into their line-up – and they have. They just haven't streamlined the user experience yet.
How do you find English dubbed anime on Crunchyroll? Which methods work best for you? Let us know in the comments section below.
How to Turn Off Subtitles on Crunchyroll Mobile
Read Next