How Much Does CBS All Access Cost? Is it worth it?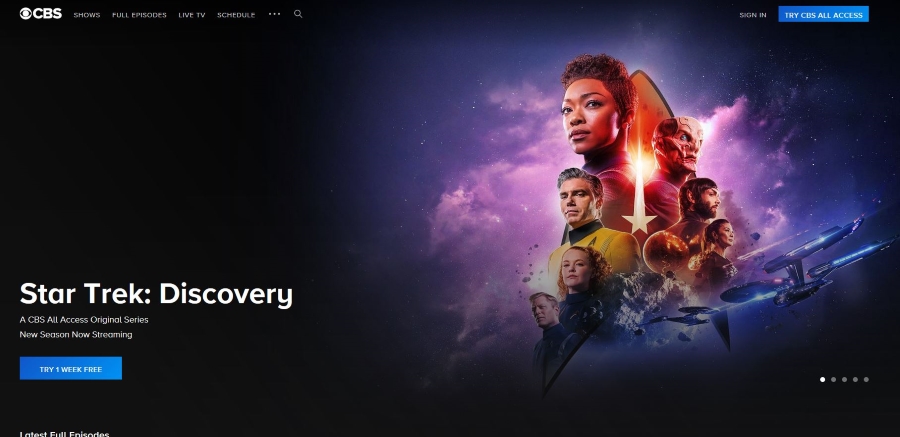 CBS All Access is one of an increasing number of network offerings that seeks to compete with the big names and offer exclusive network content. Like HBO, the upcoming Disney+ and others like it, these streaming services offer network-limited programming separately from Netflix, Hulu, Amazon and others. So how much does CBS All Access cost and is it worth it?
CBS All Access is a live and on-demand TV streaming service that competes with Starz and the aforementioned HBO. It is offered as a standalone product or as part of Amazon Prime Video Channels.
How much does CBS All Access cost?
There are two plans to access CBS All Access. One is Limited Commercials and one is Commercial Free. Both kind of speak for themselves. Limited Commercials is $5.99 a month and plays commercials during both live and on-demand content. Commercial Free is $9.99 but isn't actually commercial free.
What you actually get with commercial free is no ads with on-demand content. Live broadcasts will show you the same commercials for the same duration as cable or OTA broadcasts. As well as commercials, there is also 'promotional messaging' which is another form of advertising.
The Commercial Free option also enables you to download certain content for viewing offline. Limited Commercials does not allow that. Otherwise both plans allow two simultaneous streams and access to a selection of offerings.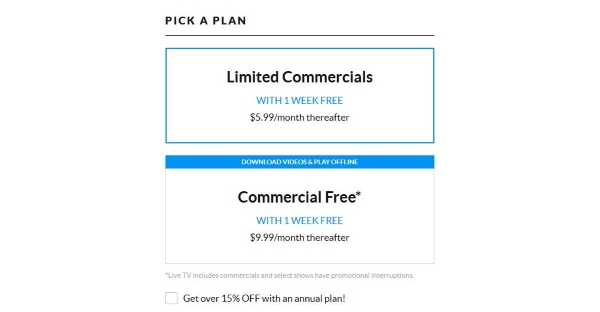 Is CBS All Access worth it?
Asking if a particular service is worth the cost or not is very subjective but I'll try to break it down so you can make an informed decision.
CBS All Access is available to stream on most devices. It works with iOS, Android, Windows, Mac, Fire TV, PlayStation 4 and other devices. The app works well across devices and navigation is simple enough once you get used to the crowded interface. Playback is only up to 1080p right now so if you're used to 4K from Netflix or Amazon Prime Video, you're out of luck here.
In exchange for your subscription you get access to:
Live CBS broadcasts.
Streams of current and past CBS series.
CBS original programming like Star Trek: Discovery.
A selection of on-demand movies.
Live CBS broadcasts
Depending on where you live, you will have access to local CBS channels, CBSN 24/7 news and CBS Sports HQ. This page on the CBS site tells you what live TV is available. I would also suggest searching for an updated list of available channels and programs before signing up for the service.
As mentioned above, live TV means live TV whichever plan you opt for. That means watching the same commercials and have the same interruptions you would on cable or OTA broadcasts.
Streams of current and past CBS series
If you're a fan of CBS series, this is where you will get the most value. Not all series are available but the big names are. They include 60 Minutes, The Amazing Race, The Big Bang Theory, Blue Bloods, Criminal Minds, CSI: Crime Scene Investigation, Elementary, Madam Secretary, NCIS, Star Trek: Discovery, Survivor and Undercover Boss among many others.
The one thing you should be aware of is that not all TV shows will include all episodes or all series. Long runners like NCIS or CSI have limited series available. Again, it might be worth checking before you sign up.
CBS original programming
CBS All Access also offers access to original shows like Star Trek: Discovery. If these are not available on other services in your region, this might be your only chance to legally watch them.
A selection of on-demand movies
Like Hulu and Netflix, CBS All Access is more about TV shows than movies. There are usually between 15 and 20 movies available at any one time but you're not going to be amazed at the choice.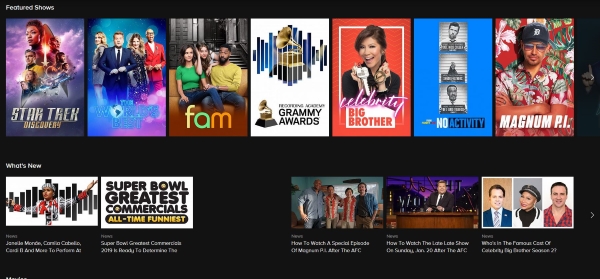 So is CBS All Access worth it?
After all that, is CBS All Access worth the money? As a standalone streaming service, I would personally say no it isn't. The only way I would subscribe is if I couldn't legally watch Star Trek: Discovery elsewhere, which I can.
My biggest problem is that the Commercial Free plan is misnamed and does not save you from ads. It is currently impossible to skip ads on live broadcasts and I fully appreciate that. So why call it Commercial Free? Second, not all episodes and not all seasons of TV shows are available at any given time. If you're binging on Bull or watching re-runs of NCIS LA you're going to miss some episodes and some seasons. This is unforgiveable on a channel-dedicated service like this.
If you're a fan of CBS programming and can overlook the shortcomings of CBS All Access then you may get a lot from it. In that case, $9.99 a month is not much to pay for a ton of new content.
What do you think? Do you like CBS All Access? Think it worth the money? Tell us about it below!
How To Download Torrents without your ISP Knowing
Read Next