How to Cancel Amazon Prime Video Channel Subscription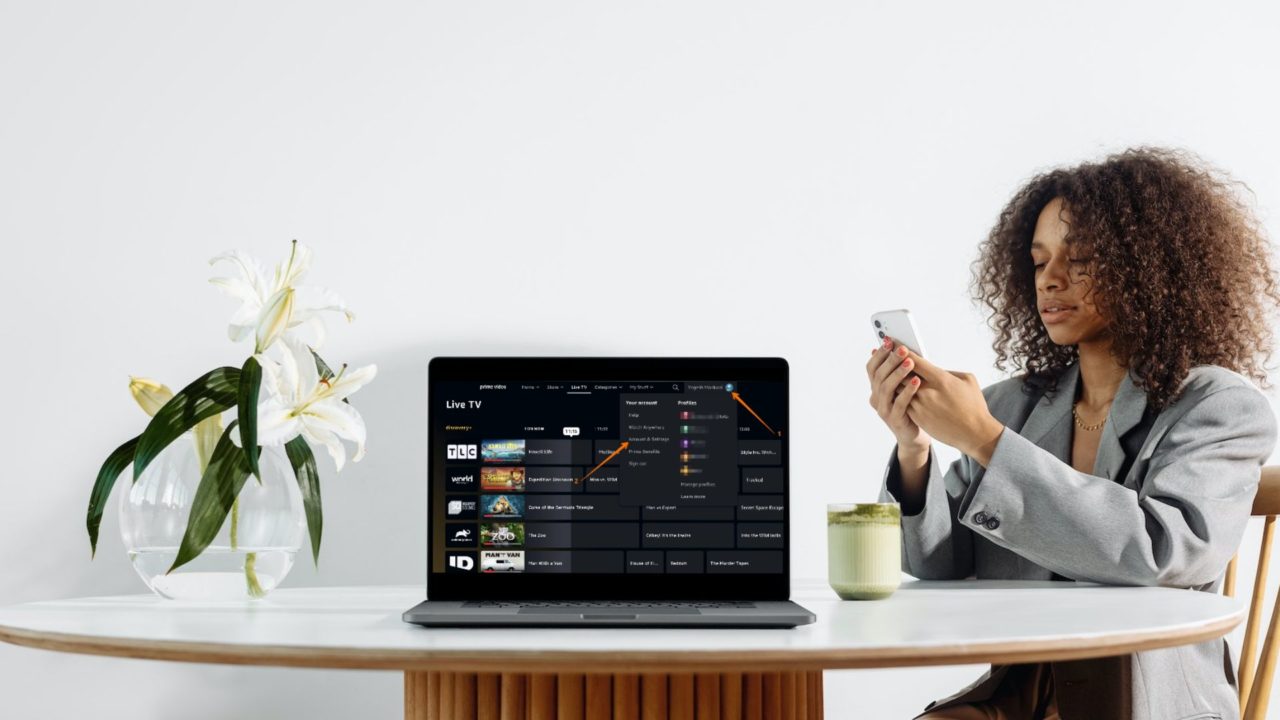 Do you love watching content on Amazon Prime Video? Besides Amazon's original programming, you can also subscribe to channels such as Lionsgate Play, Discovery+, Eros Now, Hoichoi, and MUBI to expand the content available for streaming in Prime Video. These channels help make Prime Video the centralized hub for streaming content from various sources.
While it is easy to subscribe to a channel on Amazon Prime, how do you cancel an existing subscription? Follow the steps in this guide to learn how to cancel an Amazon Prime Video Channel subscription.
What Is Amazon Prime Video Channel Subscription?
Amazon Prime Video Channel lets users enjoy premium content from other studios and networks in Prime Video. You don't have to download other apps to subscribe to the channels.
However, it is vital to remember that Prime Video Channel is not a part of your Prime subscription. You have to pay an additional fee for every channel you subscribe to. Also, note that you must have a Prime Video membership to subscribe to channels.
Once you cancel a Prime Video Channel subscription, any series or movie you have previously watched will also be removed from your access list. So ensure you complete them or have no regrets about it.
Make sure to cancel all Prime Video subscriptions before deleting your Amazon account. If you pay for Prime Video Channel through your Apple account, make sure to cancel the subscription at least 24 hours before it is due for renewal.
How to Cancel Amazon Prime Video Channel Subscription From the Web
There are two ways you can cancel Prime Video Channel subscriptions. The first uses the Prime Video website, while the other relies on the mobile app. The website offers the easiest way to manage channel subscriptions. The Channel section lists all the subscribed channels, and then you can choose which one to remove accordingly.
Hover on your Profile Name and choose the Account & Settings option from the drop-down menu.

From the top menu, choose Channels.

Here, select the channel subscription you want to cancel.
Then, press Cancel Channel.
Confirm the cancelation.
Here, you will see the end date of your subscription. Note that you can reverse the cancelation until the current subscription period ends. However, after that period has expired, you will no longer have access to the channel or its downloaded content.
Don't worry about having to log out of Amazon Prime Video on your TV after canceling a subscription. That's not required.
How to Cancel Amazon Prime Video Channel Subscription From Your Android or iPhone
You can directly cancel a Prime Video Channel subscription from your smartphone by following the below steps.
Open the Prime Video app on your smartphone.
Tap on the profile icon, and then tap on the settings icon.
Scroll, and then tap on the Membership and subscriptions listing.
Scroll and locate all the subscribed Channels under Your Channels.
Tap on the Cancel Channel link and confirm.
You will get the option to get a reminder, turn off auto-renew, and keep a subscription.
How Long Can You Access Prime Video Channel Content After Canceling the Subscription?
Your Prime Video Channel subscription will remain valid until the end of the billing cycle. And until then, you can access the subscribed Channel in Prime Video as well.
Prime Video Channels Don't Affect Your Amazon Prime Subscription
Amazon Prime Video and Prime Video Channels are two different things. So, you can cancel a Channel subscription in Prime Video without worrying about it affecting the latter. You will continue to enjoy all the perks of your Amazon Prime account, including access to Amazon's slate of original and licensed programming.
You might want to download Amazon Prime Video on your PC or Mac for a better experience.
FAQs
Q: How to Download Videos on Amazon Prime?
A: To download videos on Amazon Prime, open your Amazon Prime account. Choose the video you want to download. Select the download quality. Now, press the Download button. Keep in mind that not all videos are available for download.
Q: How do you cancel a Prime Video subscription?
A: To cancel your Prime Video subscription, choose Account & Settings. Select the Your Account Tab and choose End Subscription.
How To Clear the Cache on Android TV and Google TV
Read Next