How to Hide and Lock Your WhatsApp Chats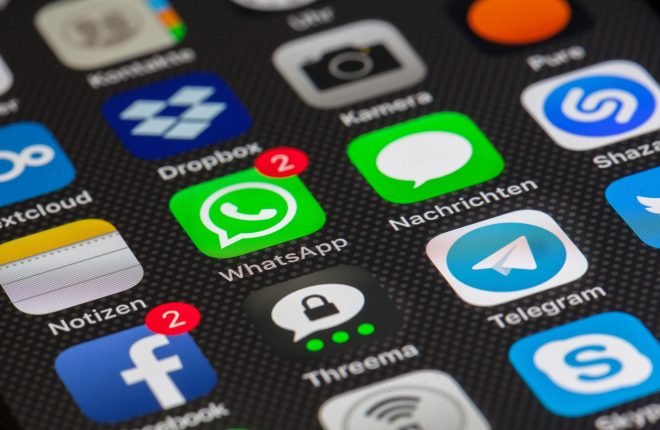 WhatsApp, one of the most widely used messaging apps, understands the value of protecting your private concerns. Hence, it has a feature that lets you lock them. With this, you can add an extra level of security to ensure that only people with permission can view your WhatsApp chats.
Privacy and security are now the top concerns of many in the digital era. And so, we created a step-by-step guide on how you can lock WhatsApp chats.
Why You May Want to Hide and Lock Your WhatsApp Chats
Your personal information and important conversations will remain private if you lock your WhatsApp chats. Through this, you can add an additional degree of security against unwanted access. And if you share your smartphone with others or in the event of loss or theft, this becomes particularly important.
Also, given the rising prevalence of cyber threats and hacking efforts, it's crucial to take preventive steps to safeguard your personal information. With WhatsApp's lock feature, you can ensure that even if someone manages to access your smartphone, they won't be able to see your conversations.
Limitations of WhatsApp's Chat Lock
Chat Lock sure is an excellent addition to WhatsApp. However, there are limitations that you should bear in mind first. One of them is that you can't lock calls. If you make group video calls using WhatsApp, for instance, the call from a locked group will still be visible.
Also, only the chats on your phone will be locked if you use Chat Lock. Your conversations on any other companion device connected to your WhatsApp account, such as a desktop or tablet, won't be locked.
You can't use a separate password/PIN/protection for Chat Lock. It uses your device's unlock PIN/password or fingerprint/face unlock for authentication. All locked conversations are moved from the primary inbox to a secondary one that's hidden.
When you lock a WhatsApp chat, the other person won't receive a notification about this. The feature works quietly and doesn't give the other parties in the conversation any notifications.
How to Lock Your WhatsApp Chats Using Password/PIN or Fingerprint
Locking your WhatsApp chats helps improve your privacy and security. The good news is that it's easy to do whether you want to lock a one-on-one chat or a group conversation. Here's how you can do it.
Open WhatsApp on your phone.
Open the conversation you want to lock.
Tap the group chat's name or the contact info at the top.
Scroll down and tap Chat lock.


Toggle the switch to lock the chat.
A prompt will appear telling you about Chat Lock when you first use the feature. Tap View in the dialog box to confirm your selection.

How to View Your Hidden Locked Chats on WhatsApp
Chats that you lock in WhatsApp are moved to a separate hidden inbox. Here's how you can access it.
Open WhatsApp on your phone.
Slowly pull down while in your inbox to bring up the Locked chats folder. Tap on it.

Enter your phone's unlock password/PIN or confirm your identity using fingerprint/face unlock to access the Locked chats folder.
All your locked chats will now be visible.
Protect Your Privacy
With growing concerns for online privacy and security, this guide is useful to improve your privacy and security by keeping your data and important conversations from others. To safeguard your digital presence even more, you also might want to consider sending disappearing messages and media on WhatsApp. Doing so will protect your data and ensure your conversations are hidden from prying eyes.
How to Delete Photos and Albums on Facebook
Read Next