How to Make Google Slides Vertical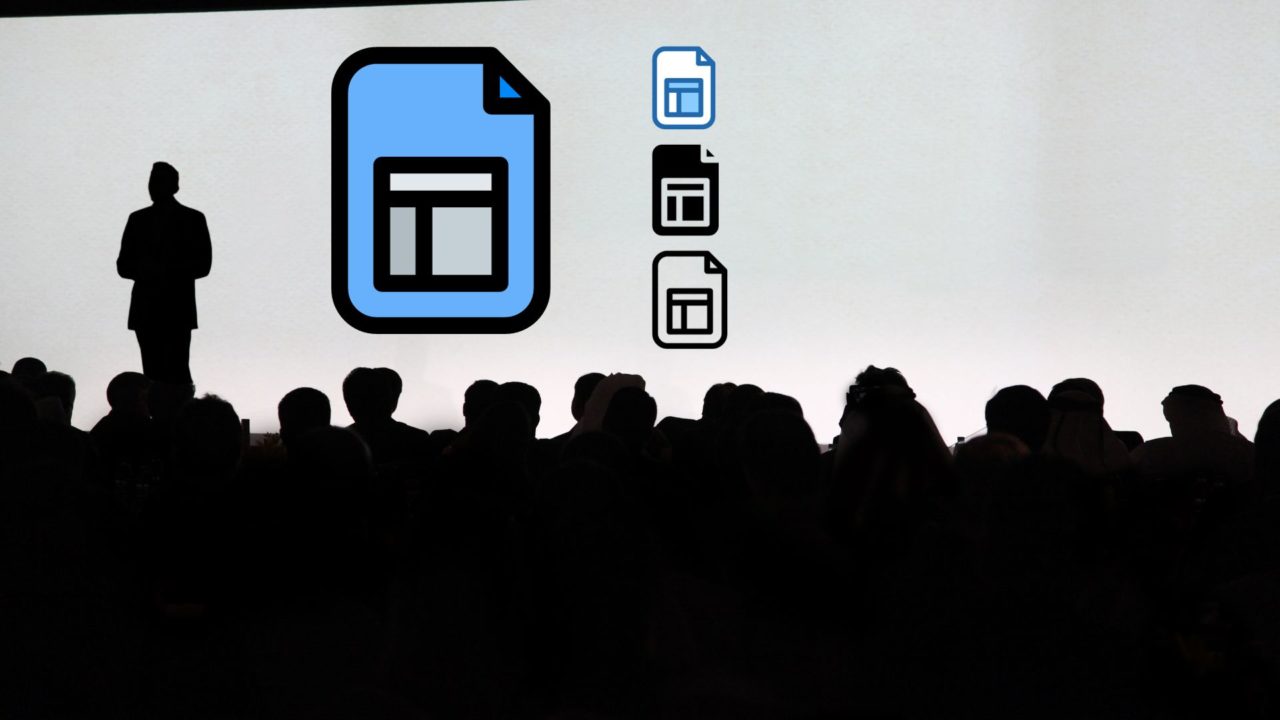 Google Slides is a valuable presentation tool that allows you to create and edit beautiful presentations. By default, Google Slides creates presentations in landscape orientation. But what if you want to create a presentation in portrait orientation? Can you create vertical slides in Google Slides? Sadly, there's no built-in function in Google's presentation tool to create a portrait presentation. But there are a few workarounds that you can try.
How to Make a Google Slides Vertical On the Web
Google Slides has a handy option called Page setup under the File menu. Using this, you can create presentations of any dimensions of your choice.
Open Google Slides on your web browser.
Click the Blank option under Start a new presentation or open an existing one. Click on the drop-down arrow if the menu bar is not visible.

Click on the File menu and then on Page setup.

Under Orientation, select Custom.

Enter the desired dimensions for your vertical slide. For example, you could enter 8.5 inches for the width and 11 inches for the height.

Click Apply.
You can continue to use GIFs in your Google Slides after switching it to vertical orientation.
How to Make Google Slides Vertical From Android or iPhone
The page setup option is not available in the Google Slides app for Android or iPhone. So, you cannot change the slides' dimensions. But there are some workarounds you can follow to create vertical presentations from your iPhone or Android.
1. Download Vertical Presentation Templates
The first option to create a vertical presentation from the Google Slides app on Android or iPhone is by downloading a vertical presentation template from the web.
Search for Free Vertical Presentation Templates in Google.
Click on a relevant website and download a template of your choice.

Now, open the Google Slides app on your phone.
Tap the folder icon > Device storage.

Find the downloaded vertical presentation and tap to open it.
You can now edit the presentation as per your requirements.
You should know that getting a presentation done on a mobile device will be difficult, and getting the changes done will be even more difficult. It is better to use the Google Slides app on your phone to make partial edits, like duplicating a slide in Google Slides. For major edits, like drawing on Google Slides, use your PC.
2. Use Canva Templates
Another great way to create a portrait Google Slides presentation on a smartphone is through Canva.
Open Canva or any other design app.
Search for "free vertical presentation templates" and tap on the vertical presentation template of your choice.

Click on the Export icon > Download.
Select the file type as 'PPTX' under the drop-down list.
Click on Download
Now, open the Google Slides app on your phone.
Click on the folder icon > Device storage.
Find your downloaded vertical presentation and tap to open it.
You can now edit it as per your requirements.
Since Canva offers a mobile app with intuitive controls, getting vertical slides done on mobile is relatively easy. However, too much of text will still be a problem.
Make sure to add speaker notes to the presentation so that you can deliver your talk with ease.
Create Vertical Slides for Mobile-First Presentations
Creating vertical slides in Google Slides is a simple process that can be done on both computers and your smartphone. Just follow one of the several methods mentioned in this guide. However, please consider that not all dimensions work well while presenting, so keep your audience's screen in mind while making your presentation.
You should consider adding captions in your vertical Google Slides to make the presentation easy to follow.
FAQs
Q: What are standard portrait and landscape orientation dimensions for Google Slides?
A: Portrait and landscape orientation dimensions vary depending on use cases. For instance, in portrait mode, the US Letter measures 8.5″ x 11″, while the US Legal size is 8.5″ x 14″. The A4 is 21 x 29.7 cm, and the A3 measures 29.7 x 42.0 cm. For social media platforms, the recommended dimensions are 1080 x 1920 pixels. In landscape mode, dimensions are 11″ x 8.5″ and 8.5″ x 5.5″. Google Slides presentations default to an aspect ratio of 16:9.
Q: Where are vertical Google Slides useful?
A: Vertical slides are perfect for social media platforms and mobile presentations. They work well for smartphone slide presenters, converting portrait documents into presentations, and designing vertical layouts. They can also replicate the presentation style of mobile apps.
How to Ban or Unban Someone on Discord
Read Next