How to Upload High-Quality YouTube Shorts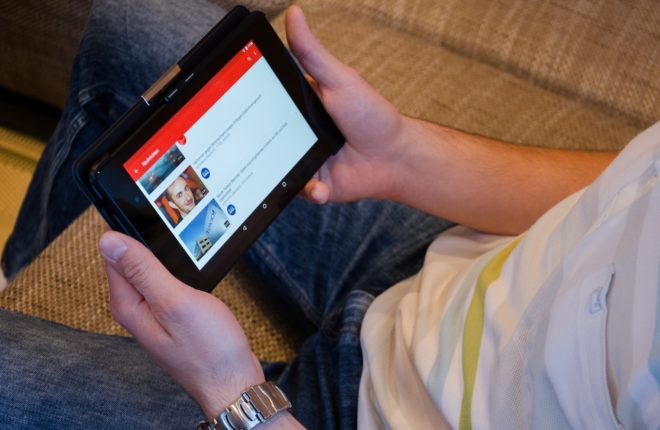 When you spend hours creating an engaging Short, you want it to hook viewers at first glance. This isn't possible with a low-quality Shorts video that offers a mediocre viewing experience. With so many creators working hard to acquire audience share on YouTube, it is necessary to stand out with visually appealing content. An HD camera for YouTube to achieve your desired video quality is the primary requirement for creators. Once you have the right equipment, here's how to ensure you always upload high-quality Shorts on YouTube.
Adjust Video Quality Preference to Improve YouTube Shorts Quality
Before making tweaks to your YouTube Shorts editing workflow, it is essential to ensure that the YouTube app is streaming videos in the highest resolution possible. With the wrong setting, YouTube may stream videos in lower quality despite you uploading 4K videos.
Launch the YouTube app from your home screen or app drawer.
Tap on your Profile at the top right corner of the YouTube app.

Choose Settings from the list of options.

In the Settings menu, tap Video quality preferences option.

Under Video quality preferences, tap on Higher picture quality under Video Quality on Mobile Networks and Wi-Fi section.

This will ensure that the YouTube app on your phone always streams videos and Shorts in the best possible quality allowed by your connection.
What Resolution Should You Record YouTube Shorts In?
YouTube Shorts must be recorded in a vertical 9:16 aspect ratio. While the platform only supports 1920 x 1080 resolution for short videos, you can shoot them in a higher resolution. Then, downscale the video while editing. This will ensure your YouTube Shorts have more details, though this might not be easily visible to most users.
Upload High-Quality YouTube Shorts From Your Desktop
If you edit YouTube Shorts on your PC, uploading the video to the platform from your desktop is the most convenient option. Ideally, you should render the video in 2K or 4K resolution. After that, follow the below process to upload high-quality YouTube Shorts from your desktop.
Visit YouTube on your desktop's web browser and log into your YouTube creator account.
Once logged in, click on the upload icon at the top right of the browser screen and click on the Upload video option from the popup menu.

On the Upload videos screen, click on Select Files and select the video you want to upload as YouTube Short. At this point, you need to ensure the video is in HD format, has a vertical orientation, and is not more than 60 seconds long to qualify for a YouTube Short.

Type the video Title and Description on the next screen under the details section. You can add the #Shorts hashtag at the end of your title and description for greater reach and visibility.

Scroll down to choose the audience and apply age restrictions if needed. At the end of the popup screen, you can view your uploaded video to ensure it is in HD quality.

Once done, click on the Next button at the bottom right.
On the Video elements section, add any elements, and click the Next button at the bottom right.

The platform will run checks to scan the video content for copyright issues. If there are no problems, you can click the Next button.

In the Visibility section, set the video to Public to make your Short viewable for everyone on the platform.
Finally, click on Publish at the bottom right to make your YouTube Short live.

If you are not a fan of short videos, here's how to disable YouTube Shorts.
Upload High-Quality YouTube Shorts From the YouTube App
You don't need to always stick around your desktop for uploading YouTube Shorts. You can also use YouTube's mobile app to upload high-quality Shorts. Here is how you can do it:
Open the YouTube app on your phone.
Tap the (+) icon at the bottom of the app.

Tap on Upload a video option from the Create menu.

Choose an HD-quality video you want to upload as a Short. At this point, you need to ensure that your video has a vertical orientation and is not more than 60 seconds long to qualify as a YouTube Short.
If your uploaded video meets the Shorts criteria, you will see the Drag to adjust video option to adjust the length. Once done, tap Next.

On the next screen, you will find the options to add Sound, Text, Filters, and Timeline to your Short. After that, tap on Next from the top right corner.
Under Add details section, enter the Title for your Short in the title field. Also, make sure to add the #Shorts hashtag in the title for greater reach.

On the same screen, set the Visibility to Public and tap on the Select audience option to choose the right audience group for your Short.

On the Select Audience screen, tap Yes, it's made for kids option if the video is meant for kids or vice versa.
Finally, tap Upload Short at the bottom to upload your video as a high-quality YouTube Short.

Uploading high-quality videos makes it easy to make money from YouTube Shorts, as you can then easily attract brands and advertisers to work with you.
Always Upload Quality YouTube Shorts
Just like other popular social media platforms, YouTube has evolved tremendously over the last decade. YouTube Shorts is a prominent result of this evolution. With YouTube growing as a platform, the creator and user count has also grown, making the platform more crowded than ever.
So, as a creator, it is important you deliver the best content to your viewers. Otherwise, they can block YouTube accounts that regularly publish low-quality spammy content. So as a creator, you must invest in creating quality Shorts in high quality for a wider reach.
FAQs
Q. How do I make YouTube Shorts better quality?
A. Ensure you are shooting the Short in good lighting and with a good camera that can record videos in at least 4K resolution. Also, ensure that you render the edited video in the highest resolution possible.
Q. Why are my YouTube Shorts uploading in low quality?
A. YouTube's video settings, video file format, compressed video files, and slow internet connection while uploading are some of the common reasons for Shorts to upload in low quality.
Q. What is the highest quality for YouTube Shorts?
A. Unlike regular YouTube videos that can be uploaded in up to 8K resolution, Shorts are limited to a 9:16 aspect ratio and 1920 x 1080 resolution.
How to Turn Off Camera Shutter Sound on Snapchat
Read Next