How to Change Samsung TV to 1080p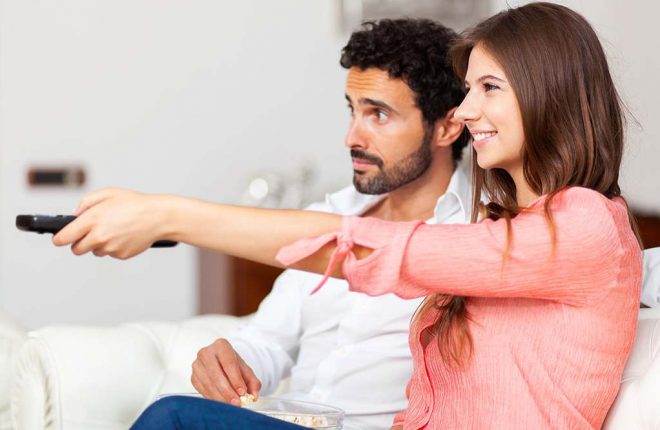 Most Samsung TVs offer a premium viewing experience. This includes watching high-quality content in 1080p resolution.
If you're not sure how to change the picture size to 1080p, we've got you covered. In this article, we'll explain everything you need to know about adjusting the resolution whenever you want.
What Model Do You Have?
In the last couple of years, Samsung has manufactured many types of Smart TVs. We may not be able to cover every model out there, but we do have good news. Most Samsung TVs are based on the same principles, and their functions are similar. Therefore, you should be able to apply these steps to any TV you might have.
To make it easier for you, we've decided to split the guide into two sections. The first for people who have a QLED TV, no matter which model. The second for those using one of the Samsung Full HD models.
Now, get your TV and your remote control ready, as we're about to start.
Guide for QLED TV
Although some QLED devices may be automatically set to 1080p, that's not always the case. However, you can change it quickly and easily. Here's what you have to do:
Press the Home button on the remote control.
Click on the Settings in the bottom left corner of your screen.
Select Picture Settings.
Click on Picture Size Settings.
Open the dropdown menu and choose 1080p.
There you have it! Your settings should be automatically saved. However, if your resolution ever changes, you now know how to fix it!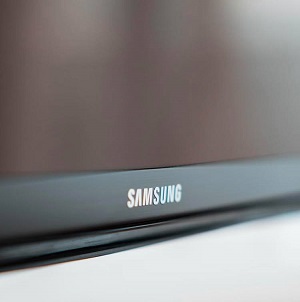 Since you're here, you may have noticed the Fit to screen option. You may not need it now, but it can be useful. For example, if you're streaming content that isn't entirely compatible, size-wise, with your Samsung TV. If you don't want to bother with settings, choose this option, and it should solve your problem.
Guide for Full HD TV
For those with a Full HD TV, the process is slightly different. Also, everything depends on what Full HD model you have. Before you start, check whether your remote control has the P.SIZE button.
If you're lucky to have that button, all you have to do is press it and choose the size you want. In this case, 1080p.
Turn on your TV.
Press the P.SIZE button.
When a menu opens, choose 1080p.
That's it! With this handy button, it takes less than a second to customize your picture size.
If your remote control doesn't have that button, don't worry. There's another way to do it:
Press the Menu button on the remote control.
Select Picture.
Select Picture Size.
Open the dropdown menu and choose 1080p.
Your picture size should now be updated. Again, if it ever reverts back again, just repeat this process to fix it.
Note: The sizes available in the dropdown menu may vary, depending on the model of TV you have. However, most Full HD Samsung TVs should have a 1080p option. Only some older models may lack this option. In that case, you can try out other options and choose which one best suits you.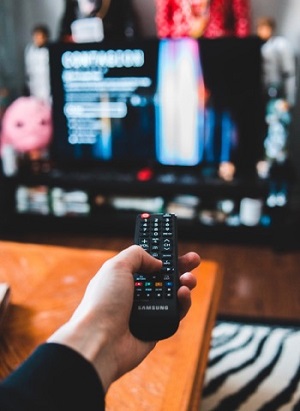 How to Change Picture Mode?
Apart from adjusting the picture size, you can also change the picture mode. Picture mode depends on the lighting in your room, and the atmosphere you want to create. It can enhance your experience and make you feel as if you were in a movie theatre.
If you've never tried this option, you should do it now. Here's what you have to do:
Open the Settings.
Select Picture.
Select Picture Mode.
Choose the mode you want.
On most Samsung models, you can choose from four picture modes:
Standard mode – a universal mode, it should be set on your TV by default.
Movie mode – perfect for movie nights, it adapts to dark rooms and helps your eyes adapt as well.
Natural mode – perfect for people who watch TV a lot, or whose eyes get irritated by watching the screen; it can reduce eye strain.
Dynamic mode – perfect for watching TV during the day, it adapts to brighter rooms and daylight.
So now you can customize your picture mode and experience all the perks of high-quality content. It may seem like a small thing, but it's a real game-changer!
Explore All Options
We've shown you how to change picture size and picture mode on your TV, but you shouldn't stop there. The latest generation of Samsung TVs have so many options that allow you to enhance your viewing experience. You're just a couple of clicks away from revolutionizing the way you watch television.
Do you often customize your picture on Samsung TV? What options do you usually use? Let us know in the comments section below.
Is Hinge Preferred Worth It?
Read Next