In Wake of Removal, Flappy Bird Malware Floods the Internet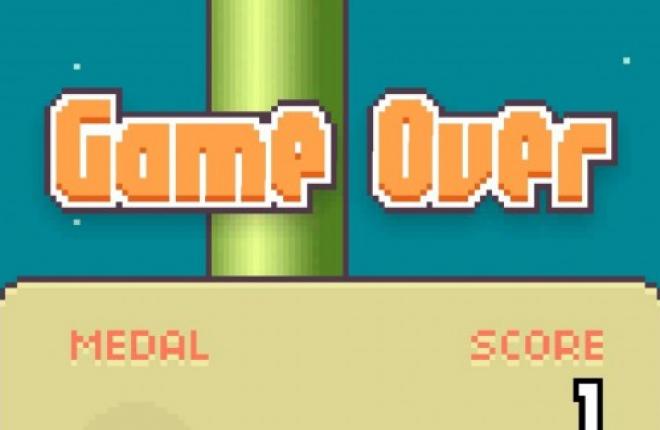 The big mobile news from the past week has arguably, and unfortunately, been the demise of the ridiculously simple and popular game Flappy Bird. After rocketing to the top of the mobile app charts, developer Dong Nguyen abruptly pulled the game that was reportedly earning him over $50,000 per day, citing fears that it had become "too addictive" for players.
In the wake of its removal, dozens of clones have appeared in the iOS and Google Play app stores, hoping to cash in on the remarkable hysteria over the game. While some of these are harmless cash-grabs, others represent a concerted effort by scammers and hackers to take advantage of former and curious new players alike.
Security firms Sophos and Trend Micro reported Tuesday that several fake apps have been found mimicking Flappy Bird. Once installed, some of these fakes gain access to a user's text messages, bookmarks, browsing history, system tools, and even the ability to delete existing data. Other Flappy Bird malware provides users with a "free trial" and then asks for payment (the original Flappy Bird was ad-supported but free).
There is thankfully at least some deterrent against these malicious apps. Thus far, infected versions of Flappy Bird can only be found via alternative means; the versions in the iOS App Store and Google Play store are generally "clean," if cheesy. This means that only Android users who intentionally stray from the official Google Play channel, or iOS users who jailbreak in order to side-load apps, are likely to fall victim to these frauds.
The lesson here has been told many times before: mobile users, especially those running Android, must take extra precautions to verify the source of their apps. Installing software of unknown origin from unofficial websites is a strategy doomed to eventually lead to infection.
Those who can't get enough Flappy Bird, but don't want to risk installing one of alternatives, can check out an assortment of charming (and safe) browser-based clones over at Flappy Jam.
Take Control of Your USB Power Needs with the Anker 40W 5-Port USB Charger
Read Next