How to Check Your Amazon Fire Stick's Speed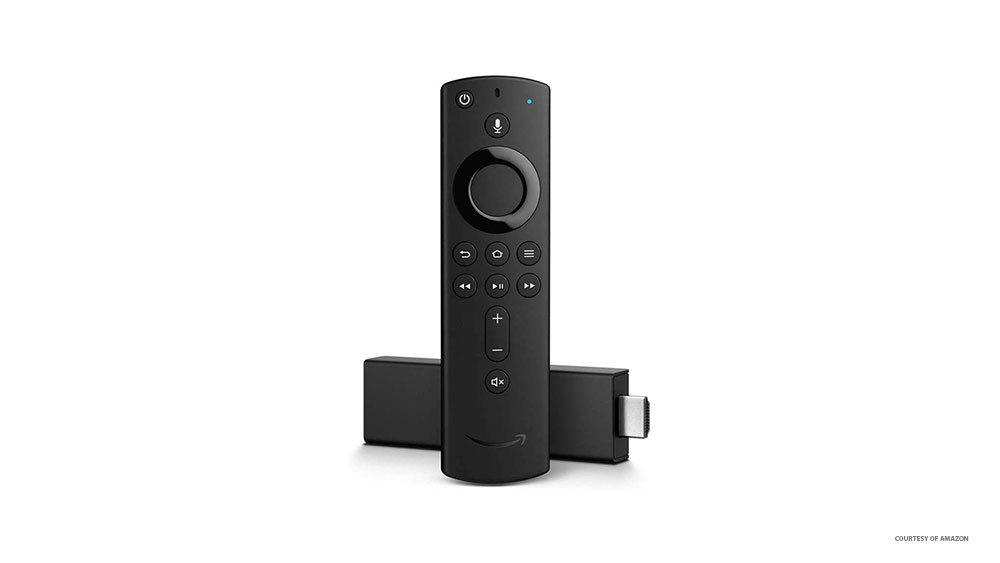 Fire Sticks are amazing devices from Amazon that allow you to take your TV away from home. They are neat, compact little devices. However, like any other IoT device, they can encounter certain issues, particularly with speed.
There are many potential causes of Fire Stick speed issues. Either way, having a slow experience with these devices can be extremely frustrating. You are probably very close to contacting Amazon and making a complaint regarding their device. Whether the problem is on Amazon's end or your own oversight, you'll save everyone a lot of trouble if you try tackling the problem on your own first.
Check Your Internet Speed
Your internet connection is the first place you should look. It may or may not be the culprit here but it's definitely something you can check on your own. Unnecessarily involving tech support will only waste your time.
First of all, you need to come to terms with the fact that you need at least 7-10 Mbps to enjoy HD streaming on your Fire Stick. If your internet speed goes lower for any reason, you may experience severe speed issues on your Fire Stick device.
To check your internet speed, you can use your cellphone or your computer. Just visit a website such as speedtest.net and that's it. However, this won't tell you if your Fire Stick device is operating at lower internet speeds for some reason. The best way to go here is to check your internet speed on the Fire Stick device itself.
To do this, install the Firefox browser on the device and launch it. Go to the address bar and type in this URL: "troypoint.com/st". Now, select Start Test to test the speed. If the report indicates a lower speed than claimed by your provider, the problem is most likely with your provider.
Try restarting your router and check with your ISP if this doesn't help.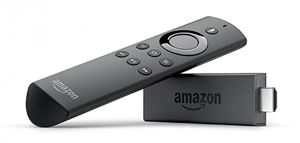 Check Your Server
As mentioned, you need a connection of at least 7-10 Mbps to stream HD content on a Fire Stick. Interestingly enough, you probably won't get more than 7-10 Mbps from the servers, to begin with. If your internet connection is normal and everything else in your home works fine, you're probably going to blame the Fire Stick device.
Although the problem may well lie with the device, don't jump to conclusions just yet. Fire Sticks stream by connecting to servers that provide the content. There are many servers out there and each may experience issues based on a variety of reasons. The server may be located in a distant country, it might be down or experiencing a security breach, etc. Issues such as these will cause slower streams.
Unfortunately, not much can be done here. You're going to have to wait until the issue is resolved. With that said, there is no way to check this either, so don't be afraid to contact Amazon tech support if the issue persists.
Restart the Device
You probably turn off your computer when you aren't using it. Unless you're one of those who leave their computer in sleep mode, which may not be a good idea in the long term. Fire Sticks, however, are made to run for much longer, even perpetually. They are tech devices, which can all benefit from an occasional restart.
To restart your Fire Stick device, either unplug it and plug it back in, or hold down the Home button, navigate to Settings, go to Device, and select Restart. This is an easy and quick process that may solve the Fire Stick speed issue.
Uninstall/Force Stop Unused Add-Ons and Apps and Clear Data and Cache
The more clogged your device's memory is, the greater the risk is of speed issues. Apps tend to run in the background, taking a toll on the Fire Stick's hardware. First, uninstall all apps that you simply don't use. Don't be a hoarder here – if you happen to need an app seldom, you can always download it for free.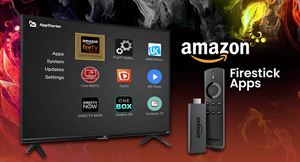 To uninstall apps on your Fire Stick, hold down the Home button on your remote, navigate to Settings, go to Applications, and select Manage Installed Applications. From here, select each particular app that you want to uninstall, select Uninstall and confirm.
Alternatively, you can Force stop an app that you aren't using at the moment and this will definitely unclog the device's processes. As mentioned, apps tend to run in the background and this may become overwhelming for your Fire Stick.
In addition to the Uninstall and Force Stop options, you'll see Clear cache and Clear data options. Select every app that you don't use that frequently and hit Clear data first and then Clear cache. This is important because it will prevent apps from automatically reloading after you've Force Stopped them.
Other Solutions
There is a range of things that you can do to try and speed up your Fire Stick device. You can disable the features that you don't use as they are eating away at the device's resources. From the Settings menu on your Fire Stick, go to Applications and turn off Collect App Usage Data, Prime Photos, Allow guest connections, and Access Prime Photos. If you use any of these features, by all means don't turn it off.
If you aren't concerned about exceeding your ISP's monthly data "allowance", you can turn off the Data Monitoring feature. Long press the Home button, go to Settings, Preferences, and select Data Monitoring. Click it to turn it off.
Not a fan of Fire Stick's app notifications? Turn them off! This can definitely help boost the Fire Stick's performance. From the Preferences menu, go to Notification Settings and turn on Do not interrupt. If you want them completely turned off, simply toggle the App Notifications setting off.
If your Fire Stick is still acting up, perform the factory reset. To do this, hold down the Home button, go to Settings, and select Device. From there, select Reset to Factory Defaults and select Reset to confirm.
If none of this helps, it might be time to contact Amazon support.
Fire Stick Speed Issues
As you can see, there are many factors that might be causing your Fire Stick to act up. In any case, make sure that you check whether the problem is on your end first before you contact Amazon support. This might just save you a lot of time.
Have you ever experienced speed issues with your Fire Stick device? How did you solve them? Hit the discussion in the comments section below and feel free to tell your story.
Can Disney Plus Be Shared with Family or Friends?
Read Next