How to Monetize Your TikTok Videos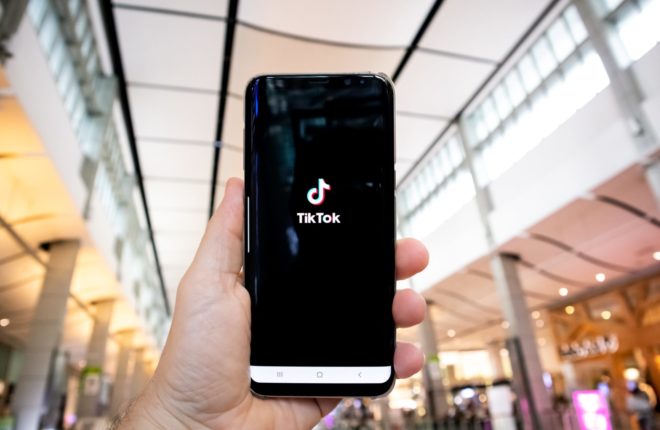 TikTok is one of the best short video-sharing platforms out there right now. It's easy to use and filled with great content. With millions of users worldwide, it's easy to see why more people are moving to the app to earn extra cash. If you regularly post content on TikTok, you might be interested in making money off your content as well. This guide will tell how you can monetize your TikTok videos.
What are TikTok's Monetization Program Requirements?
Like other top social media platforms, TikTok has set a few monetization guidelines for those wanting to earn. You can't just sign up for TikTok and start making cash from the get-go. As per TikTok, the important requirements are as follows:
Be 18 years old and above.
Have a baseline of 10,000 authentic followers.
Have at least 100,000 organic video views over the last 30 days.
Have posts and an account that follows TikTok's Community Guidelines and Terms of Service.
Be based in the United States, United Kingdom, France, Germany, Spain, or Italy.
The last line in the provisions might be problematic for most, but that only refers to the TikTok Creator Fund. For those not in the know, this is the rewards program of the platform that monetizes videos based on engagement, views, and more. The good news is that this isn't the only way to make money on the app. Before that, though, let's talk about TikTok's community guidelines and terms of service.
For this, TikTok encourages users to follow four simple rules:
Remove violative content from the platform that breaks our rules.
Age-restrict mature content so it is only viewed by adults (18 years and older).
Maintain For You feed (FYF) eligibility standards to help ensure any content that our recommendation system may promote is appropriate for a broad audience.
Empower our community with information, tools, and resources.
If you are new to the short video-sharing platform, check out our guide on using TikTok.
How to Monetize on Tiktok?
There are a lot of ways to monetize your TikTok account. This is great as you can easily adjust your strategy to your current needs. Here are some monetization tips on TikTok.
1. Sign Up for TikTok Creator Next
Before anything else, you should sign up for TikTok Creator Next. As per the makers of TikTok, this program aims to help creators monetize as they grow and develop their communities on the platform. It also gives you access to exclusive features that will help you create better content. Here's how you can join the program.
Open TikTok and tap on profile.
Tap the three-line icon.
Select Creator Tools.

Scroll down and select Join next to the Creator Next banner.
Follow the instructions to apply.
If the option isn't available to you, the feature isn't available in your region yet.
2. Create Useful and Fun Content
If you're in one of the regions where the TikTok Creator Fund is available, creating helpful content is the best and easiest way. Find a niche or market that fits your business, passion, or hobby. TikTok monetizes content like these based on views, engagement, and more. What's great about this method is that your money is calculated and prepared regularly.
You can begin withdrawing your funds via PayPal or Zelle at a minimum of $10 per withdrawal 30 days after your account has been audited.
TikTok is home to many niches: gaming, life coaching, cooking, and so many more. Stick to one you know about so that people can see value in your posts. TikTok lets you add music and memes, bringing more life to your content and attracting more people.
Instagram has a similar monetization policy that you can follow to make money off your content on that platform.
3. Become an Advertiser
Some people use TikTok to look for products that they want to buy. That serves as an excellent opportunity for you to start becoming an advertiser on TikTok. With the TikTok Shop for Creator feature, you can begin adding links to your posts that people can click to start buying the products you're advertising. As for the products, you can advertise your line of goods or collaborate with brands to advertise what they offer.
Open TikTok and tap the profile
Tap the three-line icon.
Select Creator Tools.
Scroll down and tap Tiktok Shop for Creators.

Follow the instructions to apply.
4. Collaborate with Brands
Perhaps the most challenging way to make money from TikTok is by collaborating with other brands. This could be through sponsored posts or if you advertise their products through your content.
Remember that brands aren't just going to partner with anyone on TikTok. You need to have an established following on the platform before brands consider you as a potential platform.
5. Run a TikTok Shop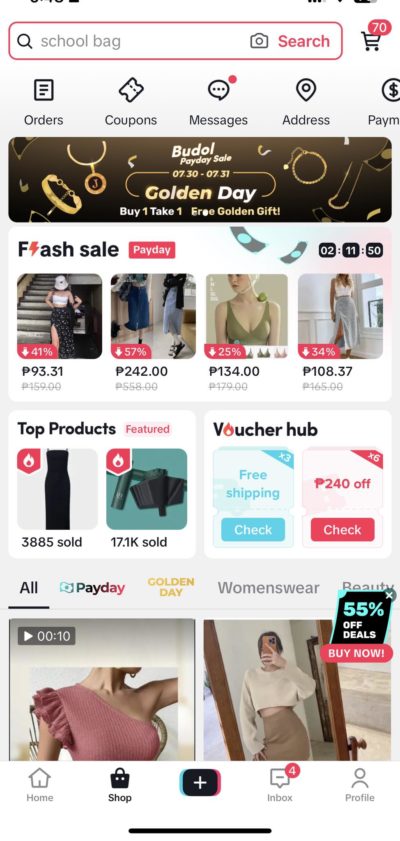 In most countries where TikTok Next isn't available, most creators use the platform to run a shop. This technique is even more effective if you hold quirky live-selling segments every once in a while. Running a shop on TikTok is a promising venture, considering how much time people spend on their platform. To start, here's what you need to do.
Open TikTok and tap profile.
Tap the three-line icon.
Select Creator Tools.
Scroll down and tap Tiktok Shop for Sellers.


Follow the instructions to apply.

Start Earning With TikTok
TikTok offers many opportunities for you to start monetizing your content on the platform. And in case you cross-post your videos on YouTube, you can make money off your YouTube Shorts as well.
Q. How much do TikTokers earn?
A. The answer is incredibly varied and depends on your monetization platform. However, those in the TikTok Creators Fund can earn 2 to 4 cents per 1,000 views.
Q. How long before I can withdraw my money on TikTok?
A. If it's content, you can withdraw your funds 30 days after it's been audited by TikTok. You can withdraw a minimum of $10.
Q.. Can TikTok revoke my monetization rights?
A. Yes, they can. They can even ban your account for multiple violations. So not only do you need to keep your views up, but also follow the guidelines throughout your journey.
How To Download Torrents Directly on to the iPhone
Read Next