How to Share Your Spotify Playlist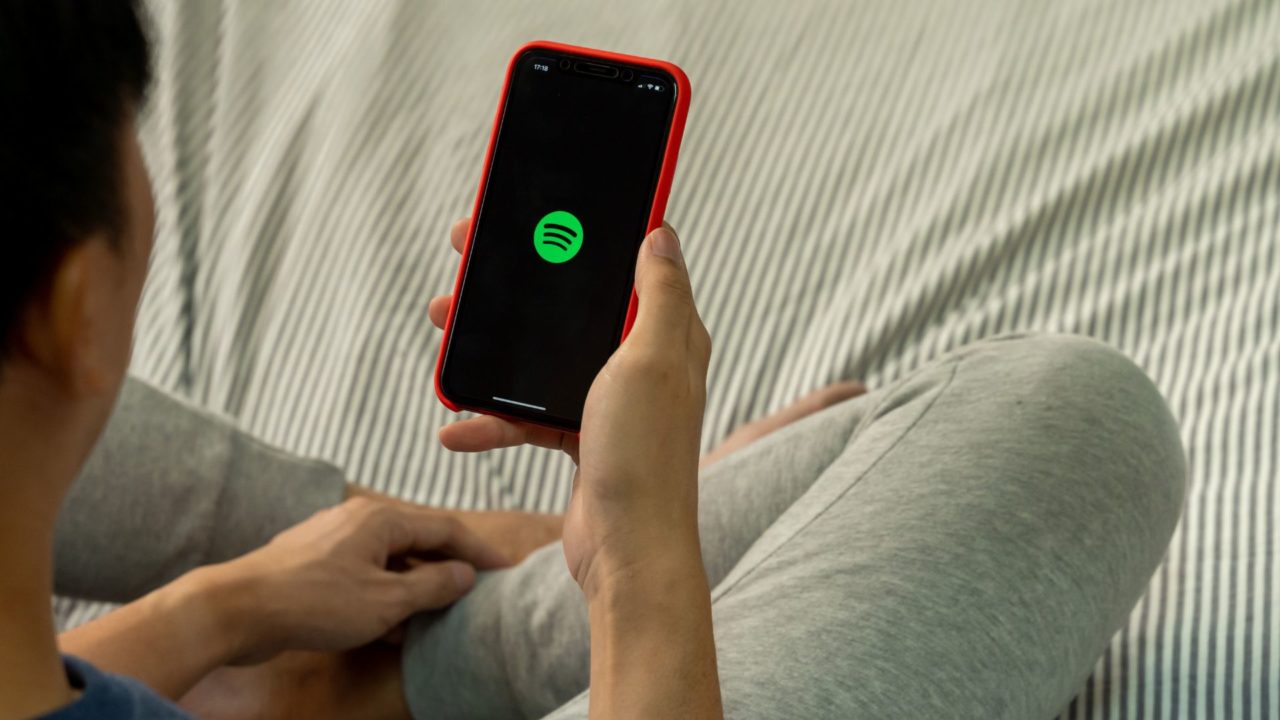 Proud of your Spotify music library? Want to share them with your friends or family so they can appreciate your taste in music? Thankfully, Spotify makes this pretty easy with playlist sharing. This way, you can share your perfectly curated Spotify playlist for the world to enjoy. Follow this guide to learn how.
How to Make Your Spotify Playlist Public
You can only share Spotify playlists that are public. Here's how to make your playlist public.
Open Spotify.
Tap the library icon to expand the current list in case the playlist you want to share isn't visible yet.

Click on the playlist you want to make public.
Select the ellipsis icon and select Make public.

If the Make public option isn't available, you're looking at a public playlist made by someone else. You can only see this option for playlists that you made yourself.
The steps for making a playlist public on Spotify remain the same across its desktop and mobile apps. Do note that while you can add and play local songs on Spotify, they cannot be shared with others as a part of a playlist.
How to Share Your Spotify Playlist
We're going to share three easy and effective ways to share your Spotify playlist with others.
1. Share the Spotify Playlist Via a Link
This is the easiest and most convenient method as we'll use Spotify's built-in playlist-sharing feature, which only requires the playlist to be public.
Open Spotify.
Look for the playlist you want to share.
Click the ellipsis icon.


Hover over Share.
Click Copy link to playlist.

Once done, you'll have a shareable link for the playlist that you can send to anyone over the messaging platform of your choice.

While there are plenty of great Spotify alternatives, it is hard to beat Spotify's social features.
2. How to Share Spotify Playlist on Facebook, Twitter, or Instagram
If you want to share your Spotify Playlist on a social media platform, you can do so directly from Spotify. This is only possible via Spotify's mobile app, though.
Open the Spotify app on your phone.
Tap Your Library and look for the playlist you want to share.

Select the three-dot icon and then tap Share.


Tap the social media platform of your choice on the next screen.

This will directly share a link to your Spotify playlist on the selected social media platform. Anyone who clicks on the link can go through the playlist and add it to their Spotify library.
3. How to Share Your Spotify Playlist via SharePlay on iPhone
Spotify supports SharePlay for those using the app on iPhones or iPads. With SharePlay, you and someone else can listen to the playlist simultaneously. However, both you and the person you share the playlist with must have a Spotify Premium subscription and an iPhone or iPad for this to work.
Open the Spotify app.
Tap Your Library and look for the playlist you want to share.
Select SharePlay.

Send the link to anyone on your contact list.

If you select to SharePlay the playlist via FaceTime, you and your friend can listen in on the playlist while on a video call!
Let Others In On Your Music
Spotify's playlist-sharing feature is great, as you can share your musical tastes with your friends and family. With these three options, everyone will know what keeps you preoccupied during trips or workout sessions. Want to learn more helpful tricks? Here's how you can combine multiple Spotify playlists.
FAQs
Q: Why can't I share my Spotify playlist with someone?
A: It's most likely that the playlist isn't public. If the option to share doesn't appear, try restarting your app as it might be a bug that's preventing you from sharing.
Q: Can people add to your Spotify playlist?
A: If you just shared your playlist with them, they can't add music or re-order the tracks. If you want to create a playlist with others, you'll need to make the playlist collaborative first. You can add users to collaborate on a playlist via the Invite collaborators button on playlists.
Q: How many people can I SharePlay my playlist with?
A: You can SharePlay with up to 8 people via FaceTime on iOS devices. If you're going to send your Spotify playlist link via SharePlay, then you can share with as many as you want.
How to Forward iCloud Email to Gmail
Read Next