How to View How Many Downloads or Plays a Song Has on Spotify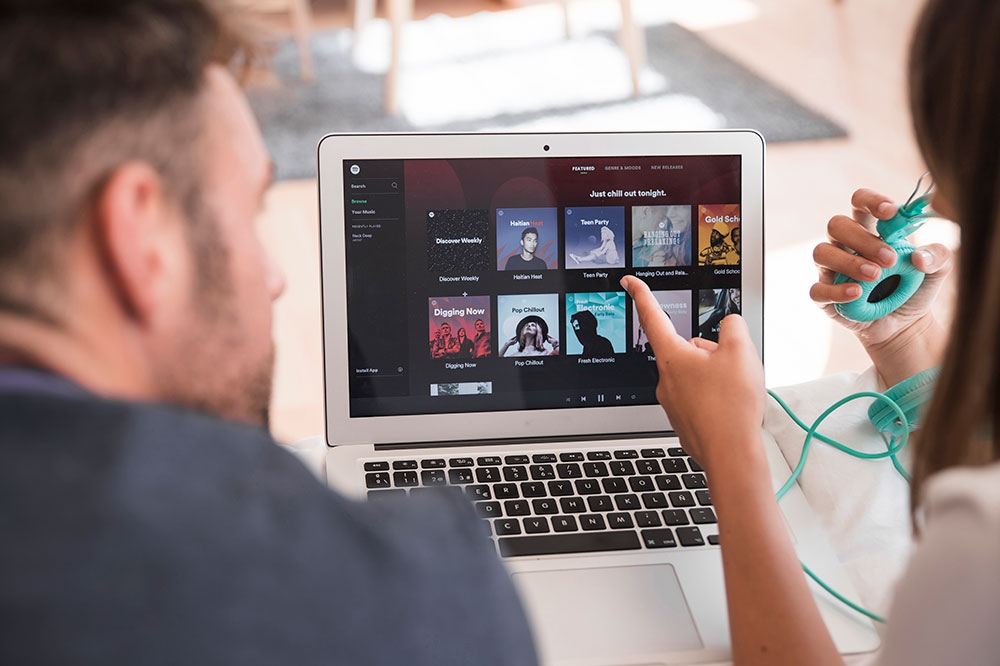 Spotify is one of the world's leading music streaming services. There are millions of songs available on the platform for your perusal. They range from hits by well-known artists with Billboard 100 hits under their belt to songs by indie performers in niche genres.
Spotify does a good job of surfacing popular songs so you don't miss out on them. But what if you want to check how many downloads or plays a song has on Spotify? Is that even possible?
How to Check How Many Plays a Song Has on Spotify
There are a few different ways to check how many plays a song on Spotify has. Thankfully, they're all straightforward and won't take more than a few seconds. The first option is to open up the Spotify app or access the web version, type in the artist you're looking for, and head to their page directly.
Here, you will see their top 10 most popular tracks, at least in the past month. Right across the names of these songs, you will see how many plays they have. That's the simpler method, as the exact number of streams is visible immediately. Do note that you cannot view the play count of local songs you have added to Spotify.
For instance, you can see the artist page for the British band Arctic Monkeys, which shows their most played songs, with the top one, "Do I Wanna Know?" having over 750 million streams.
Alternatively, if you're trying to find a song outside an artist's most played, that's doable, though with a few extra steps. Unlike the top 10 songs, it doesn't show you the views instantly on the song's page. So, what must you do to see the stream count for other songs? Nothing too complicated, don't worry.
Launch the Spotify app or access the platform using a web browser.
Enter the song's name in the search bar that you want to check the views of. If it's in an album or playlist, find the song in that album/playlist.
Select the song, and you should see the number under the Plays section.

If it's a playlist or album, you will see the number of plays of each song in the whole tracklist.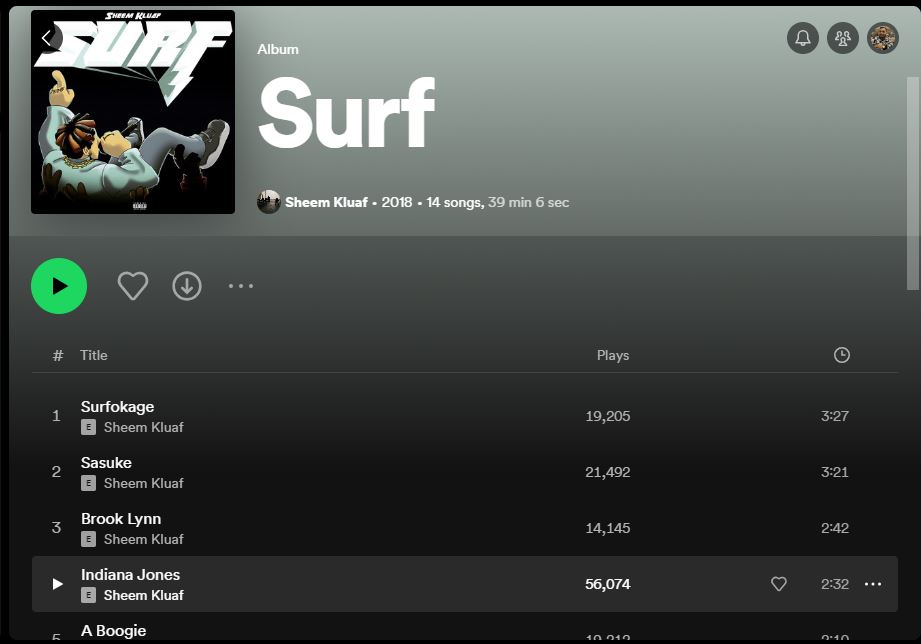 After viewing the plays of your favorite artists or songs, you might want to share your Spotify playlist with the world so that more people can listen to the tunes you love.
Can You Check How Many Downloads a Song Has on Spotify?
Unfortunately, you can't check how many downloads a song has on Spotify. Unlike Plays, the music streaming service doesn't reveal the download count.
However, If you're an artist/musician on Spotify and want to check the stats on your songs, head over to your Spotify for Artists profile. From there, you can view how many times your songs have been streamed and access additional information. These include where it was streamed from, the most or least. Also, how many and which playlists the songs are part of, and so on.
Also, if you've added a song to your library, it is easier to access the numbers. You don't have to go looking for the song in the app. Keep in mind that these tips are all meant for the web or desktop version of Spotify, as the same functionalities are not available on mobile versions. So your best bet, to be safe would be to find what you need on your PC or laptop.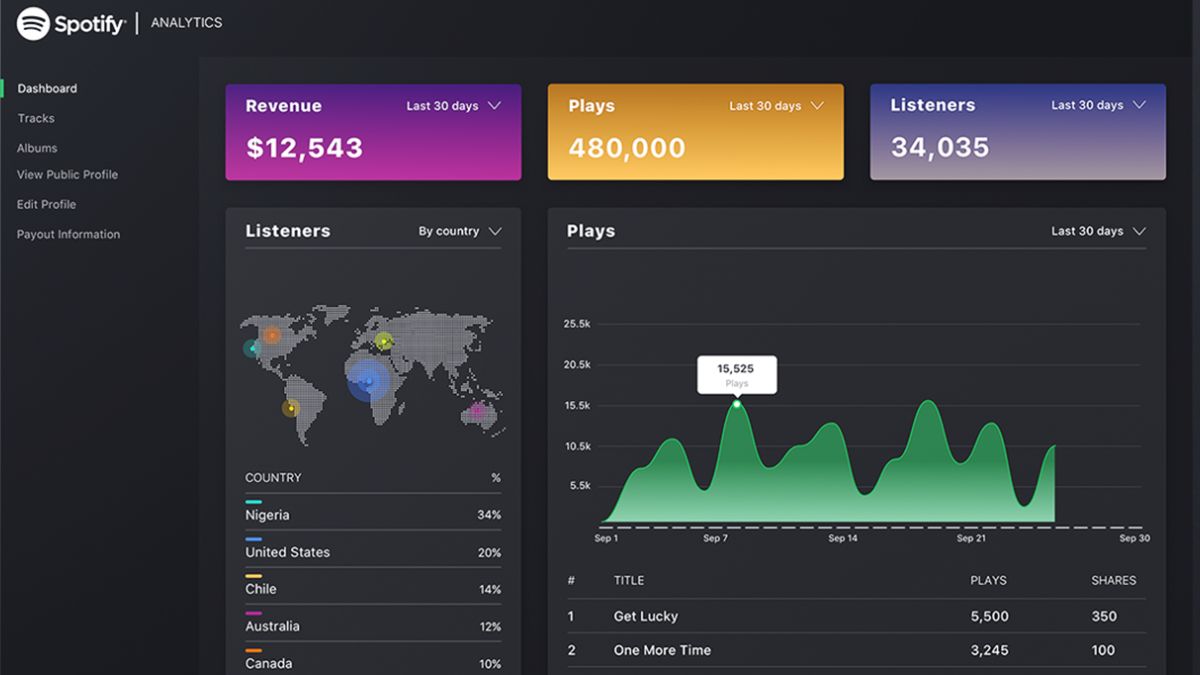 The Power of Suggestion
If you'd like to make the same option available on the mobile version of Spotify, head over to Spotify's community site and contribute your vote. Spotify developers are willing to listen to their users, so this idea may come to fruition with enough support, and every voice counts.
Want to transfer your Spotify playlist to another platform? Check out our guide about how to transfer Spotify playlists to YouTube Music.
FAQs
Q. Does Spotify count downloaded plays?
A. Yes. Spotify will consider offline listening when calculating a song's play count and your listening statistics. When offline, the data is saved in the app and delivered to Spotify the next time you connect to the internet on your device.
Q. How do I see my stats on Spotify?
A. Open the Spotify desktop app or online player and navigate to your Profile to view your stats on Spotify desktop. Under your display name and profile photo are lists of your top artists and songs from the past month.
Q. Does playing a song on repeat count as a stream on Spotify?
A. Yes. Spotify offers an on-repeat option and encourages users to listen to their favorite songs in a playlist on repeat. However, if a song is played on repeat for hours, it may seem an inorganic way to boost the listen counts, and Spotify can take action on such a behavior
Q. Does Spotify count plays on mute?
A. No. Unfortunately, Spotify doesn't count streams that are muted. It only counts streams played with the lowest possible volume after mute.
How to Cancel Amazon Prime Video Channel Subscription
Read Next