The Most Common Places to Turn a Panasonic TV On or Off Without Remote
Have you lost your TV remote? Does your Panasonic TV remote stop working after a drop? Using a TV might appear easy, but have you ever tried doing it with a faulty remote control?
Sweat no more. We'll tell you how to turn on and off your Panasonic TV without a remote.
Turning the TV On and Off Without Remote
Every TV has a power button and basic controls. If your remote isn't working or you simply can't find a working set of batteries to power it, don't fear. You can use the buttons on the back or side of your TV to turn it on and off, navigate menus, and change channels and volume.
On Panasonic TVs, the control buttons are usually on the right side in the back. Go to the left side of your TV screen and look behind it. The power on/off button is indicated by the I/O sign.
Sometimes there is only a single cogwheel instead. To turn the TV on or off, you need to press the wheel until the TV turns on. Going through the TV menus will usually be indicated by the sticker next to the cogwheel.
Whatever the setup of your TV, you will most likely be able to find the buttons to manage it. While these won't work as well as a remote, they will do until you get a new set of batteries or the remote fixed.
Use a Universal Remote
If your remote control is broken and you can't find a proper replacement, we suggest using a universal remote control. Universal remotes are great because you can use one remote for all your electronics rather than having remotes strewn all over.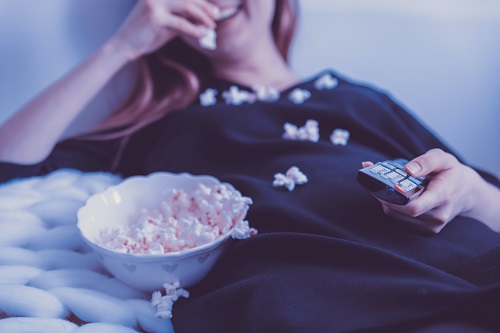 Here's a quick list of our top picks for universal remotes:
Gvirtue Panasonic Universal Remote – this remote control is tailored for some of the most common Panasonic TVs. Just insert the batteries and you'll be able to use with most Panasonic models from the get-go.
GE Universal Remote – suitable for all of the big brands, including Panasonic.

Harmony Universal Remote Control – while this one is expensive, it operates on all current and future models and can link up to eight different devices to remotely control your entire home theater.

There's an App for That
If you don't want to buy a new remote or mess with going to the TV every time you need to change channels, we have just the solution. There are a few apps specifically designed to turn your phone into a remote control.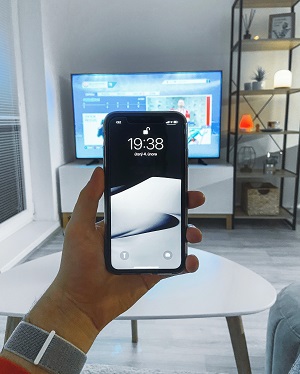 There are a few apps to choose from:
Once you've installed the app, please go through all the setup and make sure that your phone has an IR blaster available, as TVs use infrared signals for communication with their remote controls. Once you've correctly set up your phone and app, you should be able to turn your TV on and off and control it like you have the regular remote.
Don't Lose Control
Now you know how to turn your TV on or off without the original remote control. While the buttons on the back of your TV might help, an app or universal remote control may offer more comfort and ease of use. Why waste your time traveling to and fro the TV when you can just relax and enjoy your favorite series and movies?
Have you managed to solve this problem with your Panasonic TV? Which app works best for your phone? Let us know in the comments below.
How to Unmatch in Hinge
Read Next