How to Watch CBS All Access on Fire Stick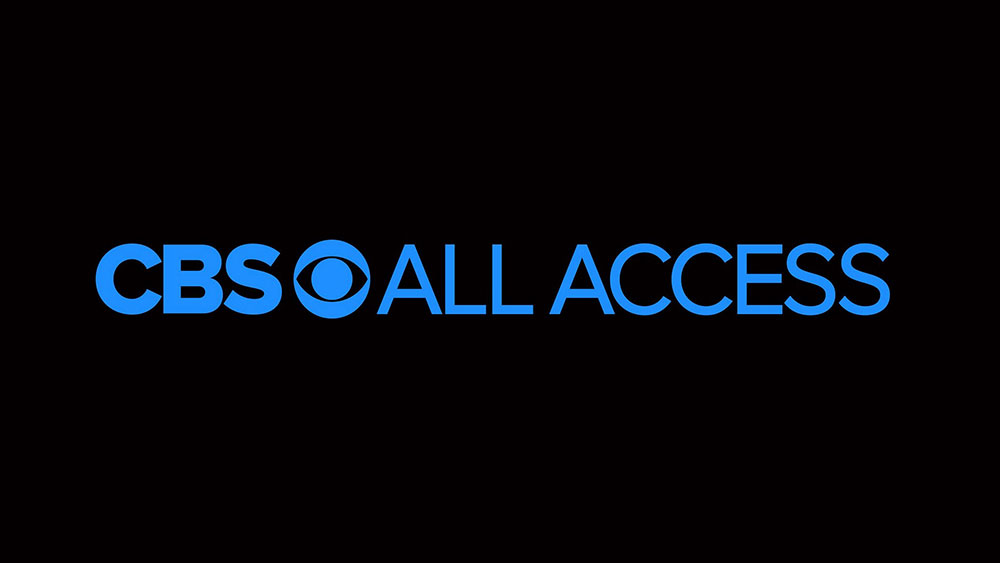 It seems like every day there is something new and exciting in the world of streaming. Players, sticks, and apps are available for us to curate our viewing experience. It's all very exciting, but at the same time, it makes us scratch our heads a little bit.
You have this network on that streaming service, but that other one doesn't have a contract with the network which airs your favorite show. Before you know it, you can end up with too many subscriptions on your hand. So, if you're interested in whatever CBS All Access program(s) and you either own or plan to get the Amazon Fire Stick device, here are some things to consider and know.
CBS All Access
In 2014, CBS jumped into the ever-growing market of on-demand video streaming services with CBS All Access. It offers a variety of TV shows and other programs in the CBS library, which covers archived shows as well as fresh content, including the biggest sports games that normally air live on CBS.
Amazon Fire Stick
Amazon Fire Stick works like this: you plug it into your TV's HDMI port and after some basic setup, it gives you access to all the available TV shows, movies, and games. It's highly portable so you can take it with you anywhere and have all your streaming content readily available.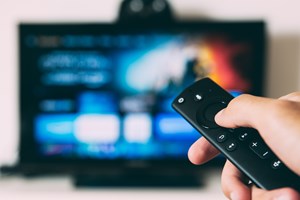 When you purchase a Fire Stick, it comes with a remote, a rather short HDMI extender, a USB cable, and a power adapter. This is all you need to create the perfect streaming experience. And if you're looking for CBS All Access, this is how you'd go about setting it up.
How to Watch It?
So, you have everything ready and all you want to do is get to your CBS All Access world of possibilities as soon as possible. Setting it up is not complicated at all. Here's how you do it:
Step 1
Locate the CBS All Access app on your home screen. Then click on "Sign in" or "Settings".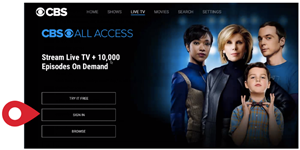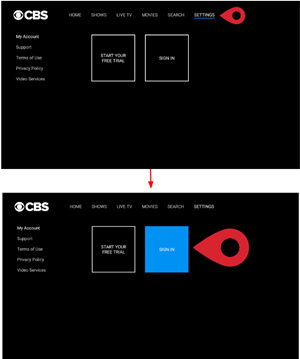 Step 2
Next, sign in to your CBS All Access account. There are 2 different ways to go about it.
Sign in from your TV using your CBS All Access email and password. After you select "Sign in", two available options will appear on your screen. Click on the "On your device" option. You will be asked to enter your CBS All Access log-in details. Make sure not to confuse it with your Amazon log-in details. And that's all there is to it if you choose this option.


Sign in on the Web on another device. Make sure to select "On the Web".

Step 3
If you choose to sign in to your CBS All Access account via the web, the following screen will show you directions on how to do that. An activation code will appear in the middle of the screen. Make sure to memorize it, or even better, write it down somewhere.
Then it's time to open the browser on your preferred device and type in www.cbs.com/firetv in the address bar. This will take you to the activation page where you'll need to enter that activation code you have written down.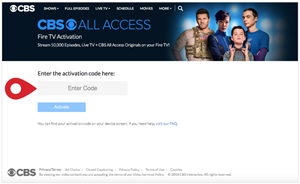 Type in your CBS All Access sign-in details (email address and password) and click "Sign in".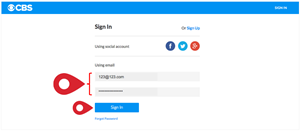 This will lead you to a confirmation page, thus concluding your CBS All Access sign in process.
That's All There Is to It
Now all you have to do is browse and choose what you are in the mood to watch.
Let us know in the comments what are your favorite shows to watch.
Google Home Won't Connect to Wi-Fi – What to Do
Read Next