What Is a Pivot Table in Google Sheets?
Google Sheets has changed the way people collaborate online. The app is very user friendly and also has many sophisticated features, one of them being the Pivot Table.
If you're new to Google Sheets, you might not be sure what that is exactly. Simply put, it is a fantastic tool that enables you to summarize data and recognize patterns.
But for people who deal with spreadsheets daily, it's an indispensable utility. In this article, we're going to tell you more about the Pivot Table.
More About Pivot Tables
When a spreadsheet gets too big, which happens more often than one might think, it gets hard to manage. Sure, the Google Sheet formulas function is useful and often necessary, but it can also often be a little complicated.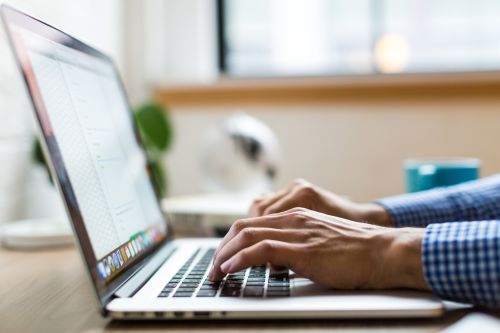 When you need to draw certain conclusions from a large sheet, a Pivot Table will grab all of that data and give you a summary. In a sense, a Pivot Table gives you a bird's eye view of all the information.
Unlike formulas, Pivot Tables are less likely to create an error, and they're much faster too. In a work environment, when you need to present new reports, a Pivot Table offers you quick results.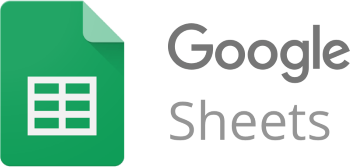 How to Create a Pivot Table
The best way to become more familiar with the Pivot Table feature is to start using it. Soon enough, you'll get the hang of it, and you'll never look back.
So, what do you need to get started? Just the Google Chrome browser. Then you should follow these steps.
Step 1
Select all the cells that you wish to use in the Pivot Table. If you want to use all of the information in the sheet, click anywhere without selecting any cells. Also, make sure that the columns have a header. Otherwise, you won't be able to create a Pivot Table.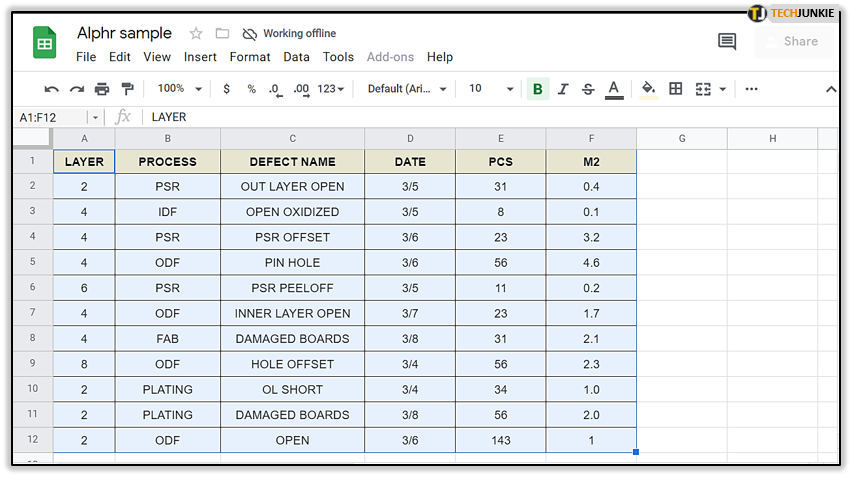 Step 2
Go to the toolbar and then select "Data," followed by the "Pivot Table." In case a new table doesn't appear right away, select the "Pivot Table" option, which you'll find at the bottom of the sheet.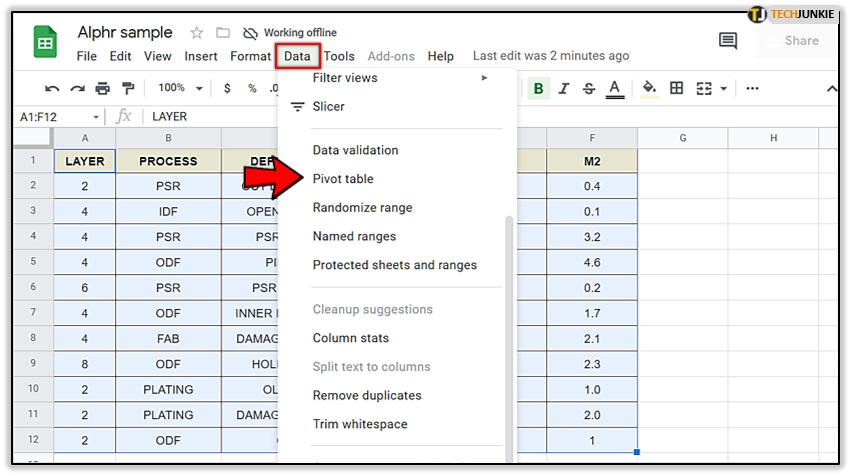 How to Edit a Pivot Table
Creating a Pivot Table is straightforward and requires only two steps. After that, you will be able to see a side panel that will guide you through the editing process.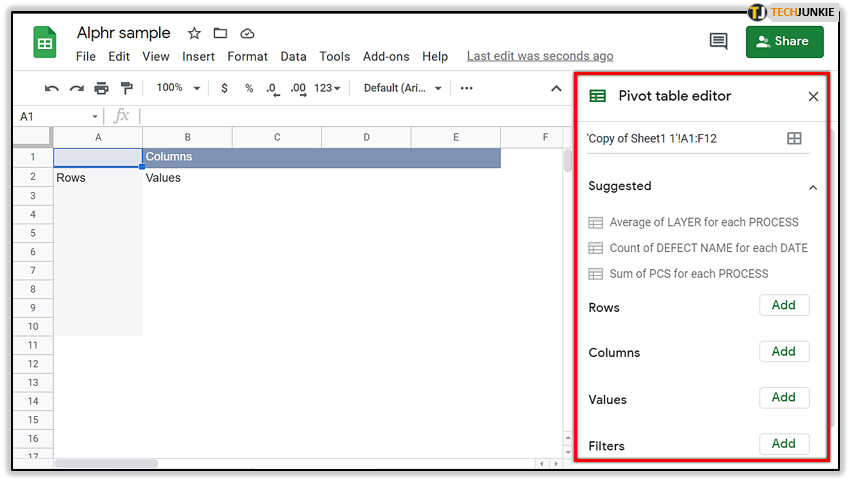 However, if you want to customize the Pivot Table manually, you can add Rows, Columns, Values, or Filters. The "Add" button is right next to the four options. But what do each of them add to a Pivot Table?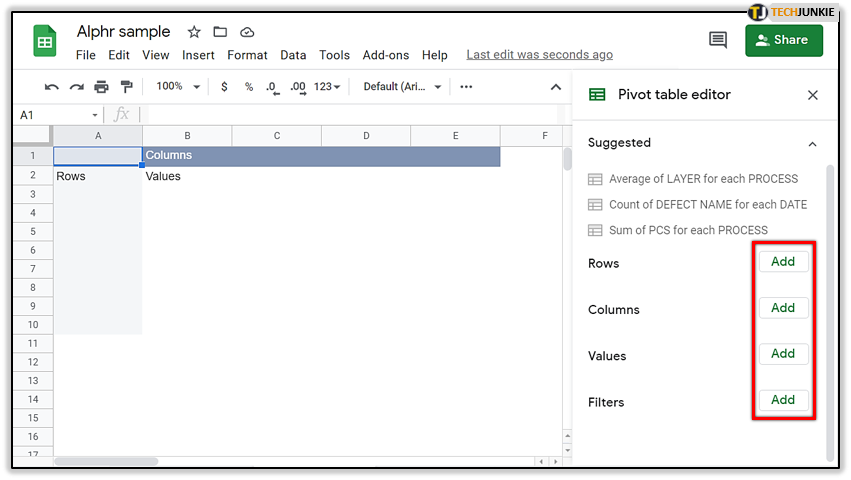 Columns – You use these to add headers, or data points, for every column in the table. They are dark grey.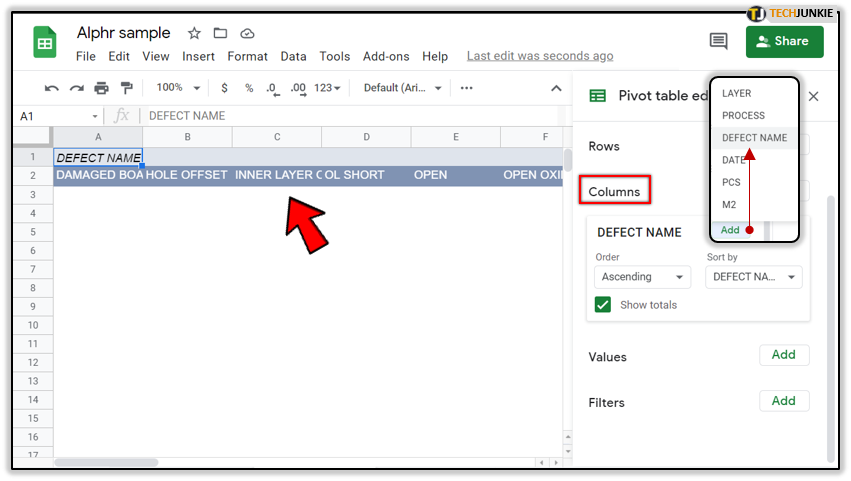 Rows – This option adds every unique item from a particular column from your header. They are light green.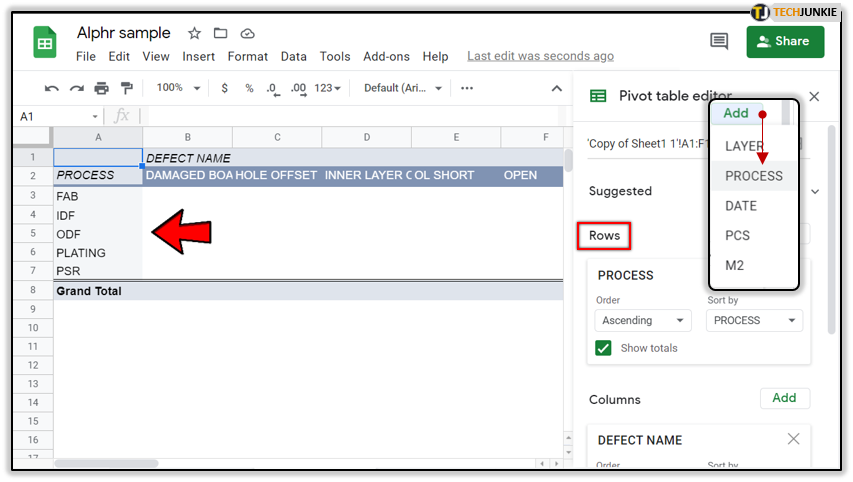 Values – Provides concrete values for every heading and sorts it out in your Pivot Table.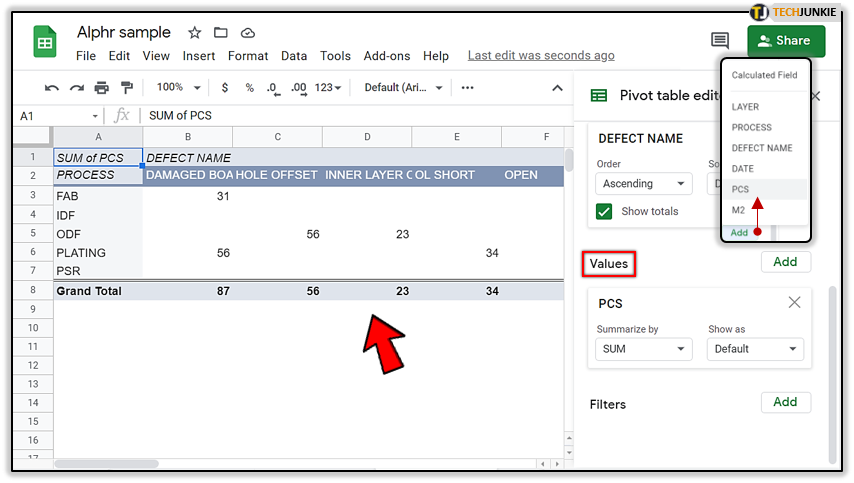 Filter – An option to filter out the information based on your criteria.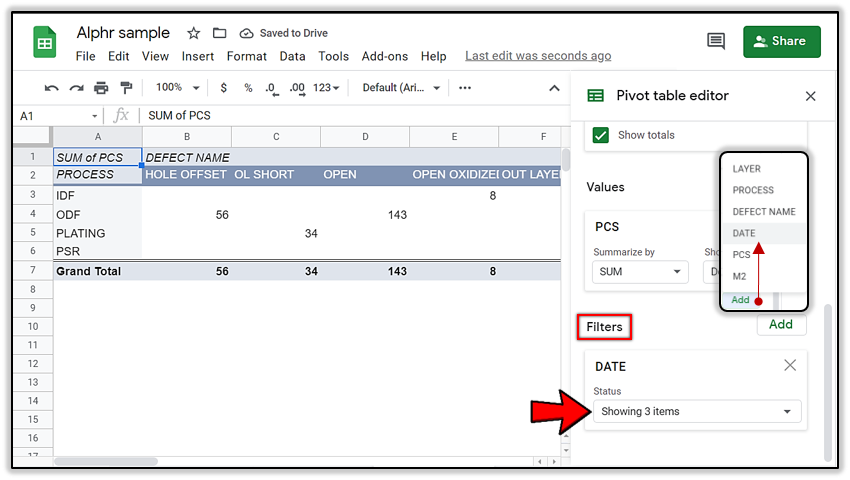 These are the basics when it comes to using and editing the Pivot Table, and there's a lot more there to explore.
You Can Let Google Build the Pivot Table
Editing the Pivot Table in Google Sheets will give you more freedom to do it just the way you want it. However, often it will take a bit more time.
That's why leveraging the power of the built-in suggestions can save you a lot of time and trouble. When you create a Pivot Table with just a few clicks of your mouse, Google Sheets will automatically offer you suggestions for the next action.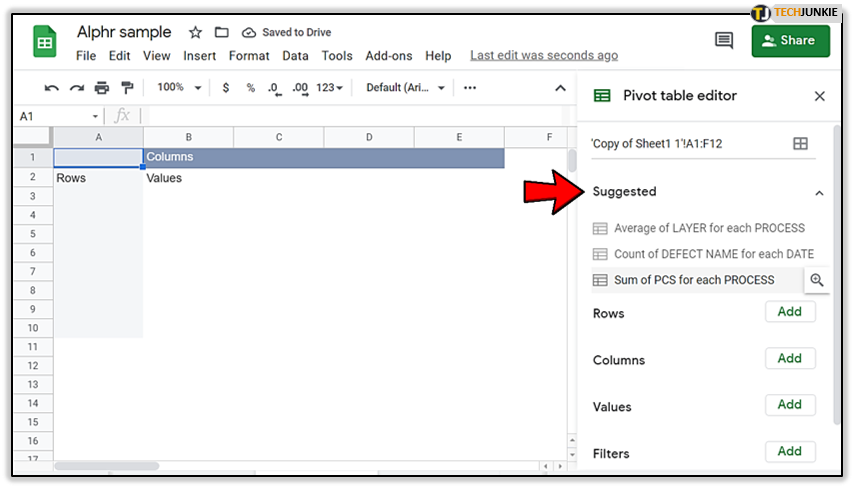 From the Pivot Table editor's drop-down menu, you select an action Google Sheet has provided. In some cases, it will give the option you were looking for, but it might be a little off in others. Regardless, it's an excellent starting point if you need to get the hang of how Pivot Tables work.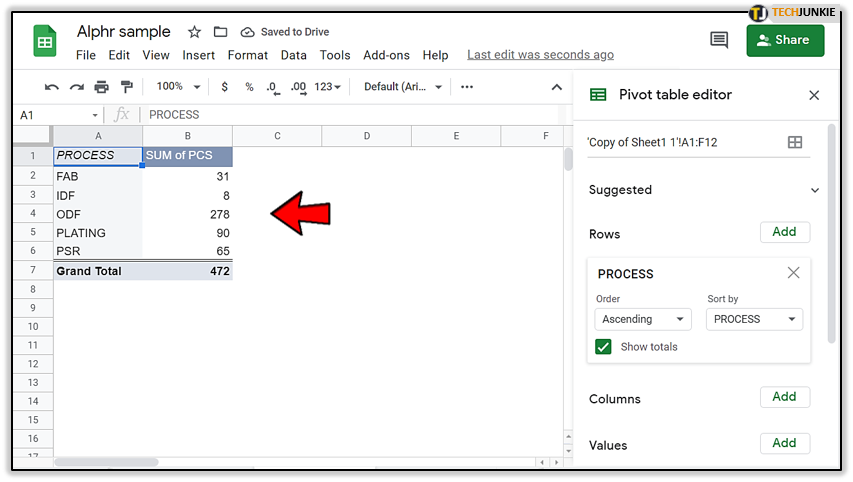 Mastering the Google Sheet Pivot Table
Becoming a true master of Google Sheets and the Pivot Table will take some time. The built-in editor does a fantastic job of guiding a new user through the fundamentals.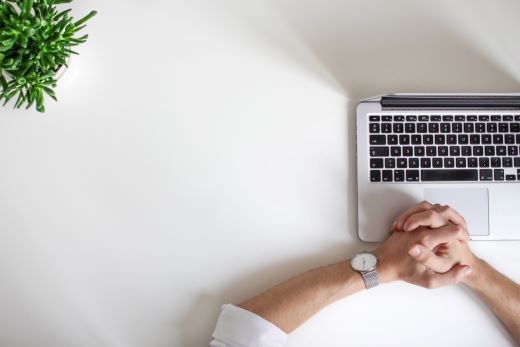 But it's probably not the best idea to rely solely on it. If you're handling massive amounts of data every day and need to send reports often, a Pivot Table will quickly become your favorite thing. There's less room for mistakes than with formulas, and it will save you time too.
How often do you use Google Sheets? Do you use Pivot Tables? Let us know in the comments below.
How To Fake Live Snaps in Snapchat
Read Next