Which Banks Use Zelle?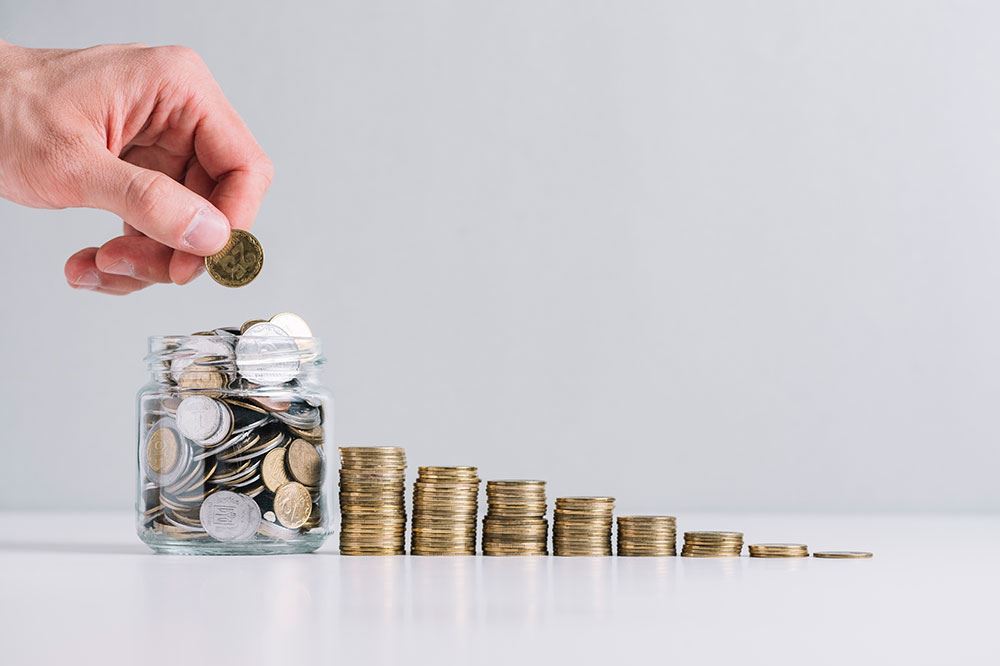 Zelle is a digital payments app that operates inside the US. It's super convenient and simple to use. Also, money transfers are lightning-fast with Zelle, and there are no cash, no checks, or wire transfers needed.
All you need is an email address and a mobile number. You can access Zelle using the Zelle app and connect your debit card to it. Or, you can enroll with Zelle using your banking app and connect it to your bank account. To do that, your bank or credit union has to offer Zelle.
Zelle & Banks
Zelle hasn't been in business for very long. It was the first launch mid-2017, and since then, it's been growing exponentially. One of the main reasons for the massive success of Zelle is that it was created and launched as an answer to the mobile payment app Venmo. And the reason Zelle gained the "Venmo killer" nickname was that behind it was the stature and power of five largest US banks.
These five banks are JPMorgan Chase, US Bancorp, Wells Fargo, BB&T, and PNC Financial Services Group. Naturally, all these banks use Zelle and offer their services to anyone with a bank account with one of these banks. With this kind of start, it didn't take too long for many banks and credit unions to sign up for a partnership with Zelle. You can find the list of banks and credit unions that use Zelle on their website.
Just enter the first letter of the name of your bank and check if it's on the list. If you don't see your bank listed, don't worry. That doesn't mean you can't use Zelle. It just means that to use it, you'll have to download the Zelle app and enroll using your debit card. It doesn't matter what bank or credit union issued your debit card. You can download the Zelle app for Android here and iOS here.

Is Your Information Secure with Zelle?
Digital payment apps are still a relative novelty. And many people might not be sure about how secure they are. The company uses authentication and monitoring features to make payments more secure. That applies to both using Zelle through your bank or credit union's mobile app, or just by using the Zelle app. However, Zelle does encourage the users to send the money only to people and businesses they trust.
There has been some controversy about Zelle, though. The main issue is that you can't cancel the payment once you send the money. The money transfer is almost instantaneous. And if you've typed in the wrong email or phone number, you won't be able to get it back. The only thing you can do is to try to solve the issue yourself.
Changing Your Bank Account
If you are already using the Zelle app and it's connected to your bank account, then you're probably quite familiar with how the Zelle app works. Unfortunately, Zelle still doesn't support having multiple bank accounts connected to one Zelle account. But what you can do is change the bank account that's connected to Zelle. To do this, follow these steps:
Open your Zelle app.
Click on the gear icon, which is in the top left corner of the screen.
Click "Account."
Click "Switch Accounts."
After you do this, you'll be asked to unlink your current account and add your new one. One of the things you should keep in mind while doing this is that you'll lose all Zelle transaction history with your previous bank account.
NOTE: If you want to connect two bank accounts to Zelle, you will have to open another Zelle account. To do that, you will need to provide another email address and phone number to register a second account.
Disbursements with Zelle
If you're using Zelle already, you know that it's fast, simple and that all you only need to know someone's email or mobile number to send them money. The same goes for receiving money. All that matters is that both of you are using Zelle. But Zelle is also a simple and fast way to receive money from organizations, companies, and even government.
If you already enrolled with Zelle through your banking app, you can receive money from employers if you are a freelancer. Or for example, if you qualified for a cashback rebate for something you bought, or you're waiting for a payment from an insurance company, Zelle is a super-easy way to get a disbursement. One of the major upsides of these kinds of transactions is that there is no need to offer any sensitive information.

Zelle & Small Business
Small business owners can use Zelle to get payed by customers or other small businesses. To use Zelle for business, your bank or credit union has to offer Zelle for the business account type you currently have. And the only way to know this for sure is by contacting your bank or credit union directly.
And if you want to know if a consumer or another business can pay you with Zelle, asking about it is again, the best way to know for sure. When it comes to transaction fees and transfer limits, those can vary, as well. To be on the safe side, reach out to your bank or credit union, and get detailed information.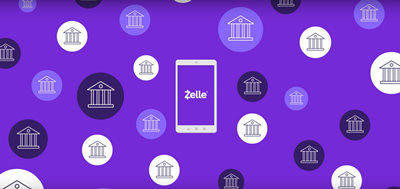 Most Banks Use Zelle
Most of the top 15 banks in the US offer Zelle in their services. The remaining big banks will probably partner with Zelle soon enough. That's if the growth of the company continues as is and if they avoid any controversies regarding the reliability of the app.
For now, before you download the Zelle app, make sure that your bank is on the Zelle list. And if it isn't, you can still use Zelle, but instead of the bank account, you'll connect your debit card.
Do you use Zelle? Do you find it useful or not? Let us know in the comments section below.
How to Record Calls on the Samsung Galaxy A50
Read Next