Best PS5 Exclusives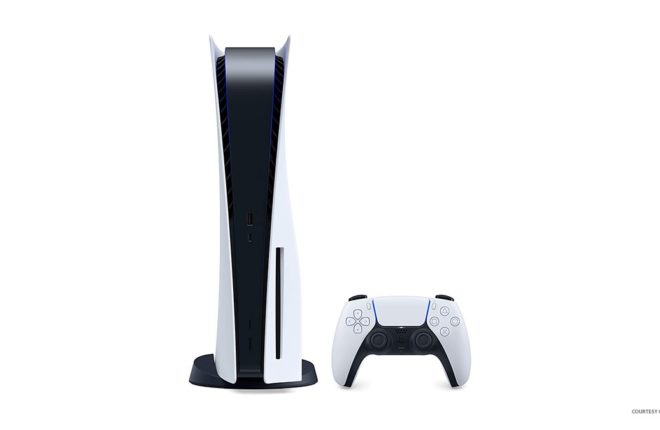 Have you recently gotten your hands on an elusive PS5 console? Or maybe you're debating whether you should buy a PS5 next-gen console or go with "the other guys."
Whether you're still on the fence about buying a PS5 or you've already taken the plunge and want to know which PS5 games to put on your wish list next, you're in the right place.
Which games are "must-haves" on the new console? Which ones do you have to keep an eye out for this year? We have them all in this list of the best PS5 exclusives.
1. Returnal
Being stranded on a hostile planet with horrific landscapes makes for a great game. Getting stuck in a time loop and lost memories round out the backstory of this roguelike third-person shooter exclusive for the PS5. Housemarque's Returnal is not your average shoot- 'em-up game.
Not only are you fighting to survive an increasingly hostile and ever-changing environment, but you also must scavenge and manage your stuff carefully. You won't have a merchant to turn to when you run out of things. In fact, you lose all your equipment and resources every time you die.
That's right. Everything.
When you die, and you will, you'll find yourself back to the beginning at the crash site. You'll lose every hard-earned trinket or weapon as well as any ability-modifying parasites you may have picked up before.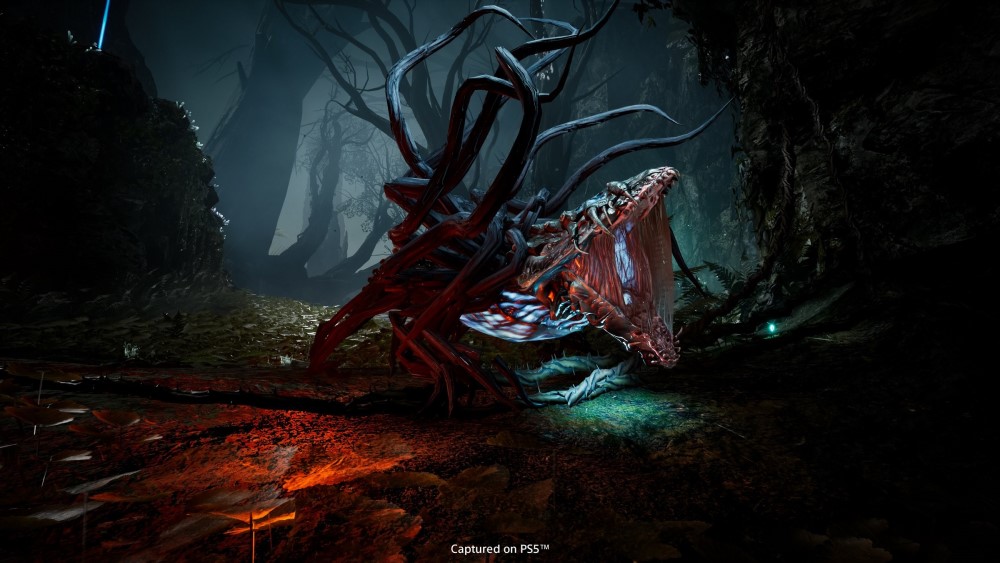 Once you get past the punishing mechanics of the game, though, you're left with the absolute beauty of your horrifying situation. As you explore the uncharted planet of Atropos, you'll start to unravel more about the mystery of the planet, its creatures, and yourself. Just when you think you have it all figured out, you'll reveal another hidden secret that takes you further down the rabbit hole.
Take the challenge and discover this strange planet for yourself. Returnal is now available for PS5.
2. Ratchet and Clank: Rift Apart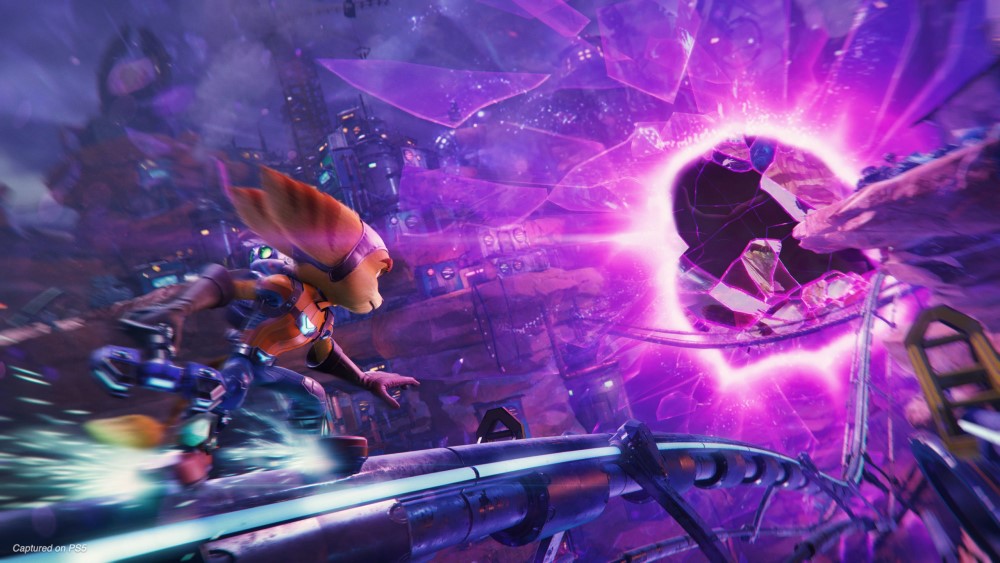 Intergalactic adventurers and their ensuing hijinks are back with this next chapter in the "Ratchet & Clank" saga. This dimension-hopping adventure features mind-blowing speeds, dazzling visuals, and a new baddie to defeat.
Team up with familiar faces and get to know new ones as you blast your way through the evil robotic emperor's plans to conquer Ratchet and Clank's dimension. Warp across battlefields, zip above breathtaking cityscapes, and experience new worlds in this PS5 exclusive.
Of course, you'll be able to play as Ratchet, but you can mix it up a little this time with the introduction of a new character named Rivet. This mysterious female Lombax hails from another dimension and makes her debut in this new game.
For all those Clank fans out there – don't worry! You're getting a treat, too, as you explore Clank's new interdimensional mechanics.
Keep your arsenal of weaponry close, though. You never know when you're going to need a Topiary Sprinkler, Burst Pistol, or Shatterbomb to take on the robotic scourge. With all-new physics-defying gadgets, you'll be able to slip through dimensions and boost into combat like never before.
3. God of War: Ragnarok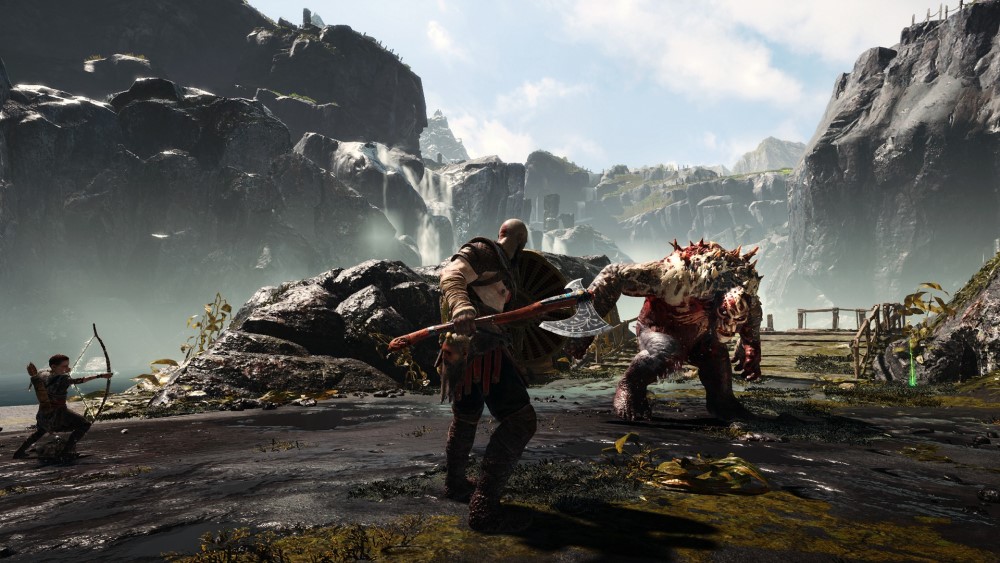 If you thought Kratos and Atreus' story was over after 2018's "God of War," think again. Ragnarok is coming, and fans are clamoring for this change of direction for this iconic character. The tonal shift began in "God of War," and its continuation looks promising with more story and combat precision.
Although the official trailer for the game declares that "Ragnarok is coming," whether the Norse apocalypse will feature heavily in the storyline is hotly debated. For some, it may be too soon for Ragnarok. If the game follows Norse mythology, there is a period called Fimbulwinter that comes first. This period heralds the beginning of harsh winters that last for three years.
Are a harsh winter landscape and new monsters set to roam Midgard? Or are the developers at Santa Monica Studio set to jump right into apocalyptic events? For now, only Kratos knows.
"God of War: Ragnarok" has been delayed until sometime in 2022.
4. Demon's Souls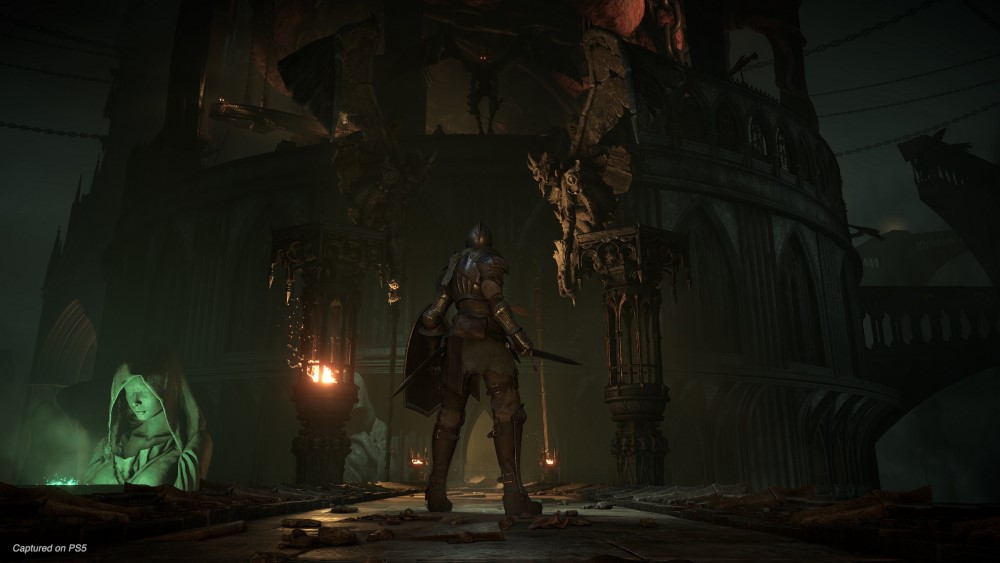 If you're looking for a game that demonstrates the PS5's technical prowess, look no further than Bluepoint Games' remake of the 2009 classic – "Demon's Souls." This lore-heavy, third-person melee adventure has never looked so good.
The folks at Bluepoint Games went over the game with a fine-tooth comb and retouched everything from quality-of-life improvements to assets. Check out new features like fast traveling outside the Nexus, photo mode, and a Fractured World mirror world. The latter turns the world space into a mirrored reflection of itself, lending a new experience for hardcore fans.
While they updated the game, making it a visual feast, they adhered to its core gameplay mechanics.
If you thought this game was tough in 2009, well… it still is.
The learning curve is still soul-crushingly difficult to overcome, and the devs haven't added a different save system. You still can't "save scum" your way to glory here. However, those challenges may be worth it to experience this classic on this next-gen console.
5. Destruction AllStars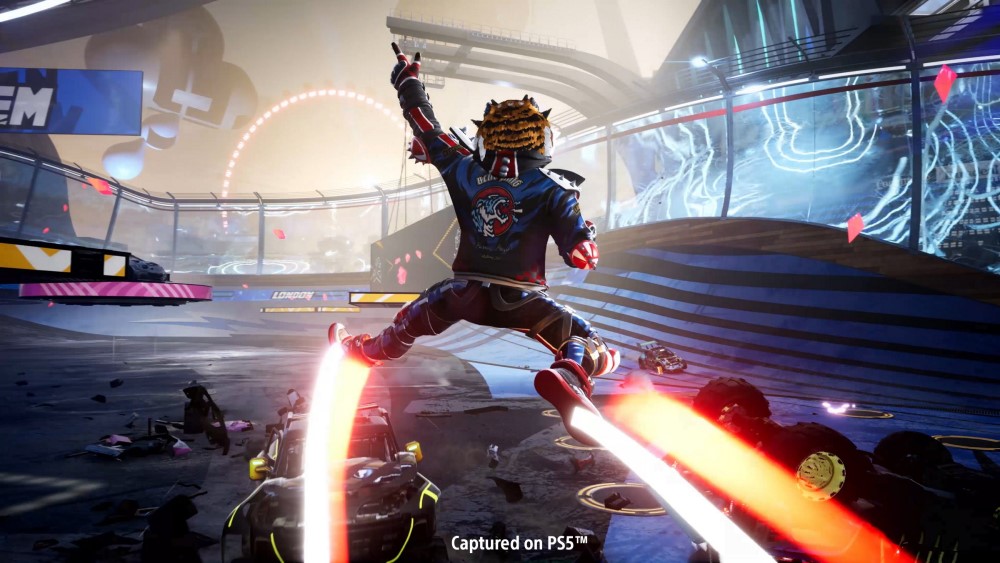 Sometimes you just want to get away from heavy storylines and invest in a few minutes of arcade-like mayhem. If you're looking for quick matches with high-octane excitement, you may want to check out "Destruction AllStars."
Playstation Plus players may already be familiar with this exclusive title or have seen the thumbnail in the Plus menu. Despite a delayed release date, "Destruction AllStars" is the perfect way to take your new PS5 out for a spin and see just what a next-gen console is capable of.
Before you jump into the game, you need to understand that this isn't a thought-provoking title that will make you question reality as you know it. This is a game that fulfills those primal urges to go fast and smash things.
You may think you've seen it all before. After all, combat car games are nothing new in the industry. Yet none of them have ever let players run around on foot after their car blows up. If you think it sounds dangerous, it is – and that's part of the beauty of it.
Each match starts with a musical chairs type scramble to jump into an available car – or not. You'll encounter other drivers attempting to claim the same car as you. If that happens, the other player or you can jump on the roof of the car and try to "yank" the other driver out. It's all played out over a mini-game, though, so no gratuitous violence at this stage of the game.
When you win the mini-game, you're given a couple of options. You can slide into the driver's seat and cruise away. Or you can veer towards a car that's about to be claimed and cause a wreck. Of course, you need to find another car, but if you're successful, you can score some quick points in the process.
Expect over-the-top characters, unique character abilities, and of course, crashes. Lots of crashes. In this game, losing your car isn't the end of the match for you. You can still sprint around the track like a parkour demon to take out other players with your unique character abilities. If you're feeling particularly brave, you don't need to wait until your car is out of commission to take a more personal approach to combat. You can jump out of it at any time.
Get your motor running and pick up a copy today. It's available only for PS5 and PS Plus users for online gameplay.
6. Astro's Playroom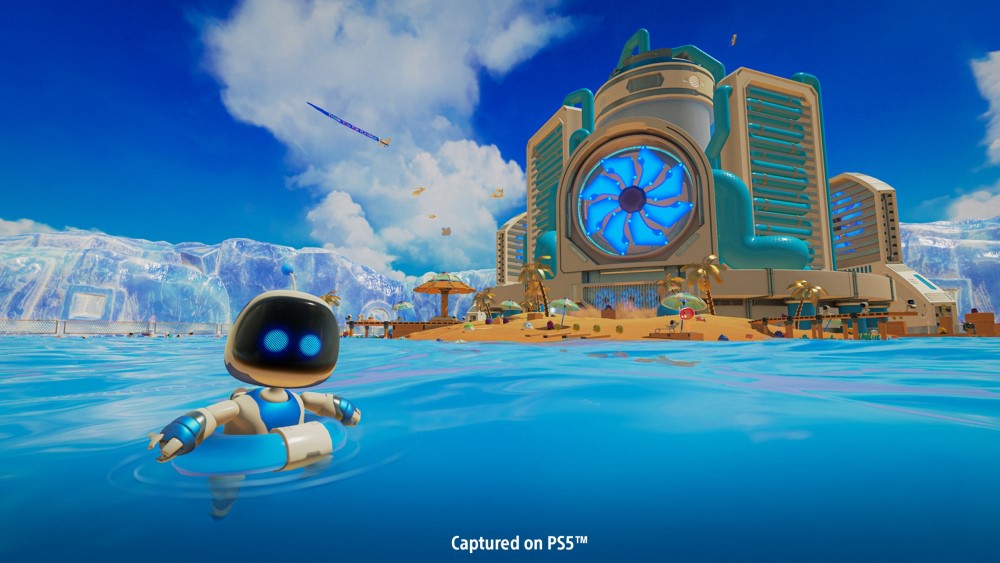 What's the big deal about "Astro's Playroom?"
It's free with your PS5 console to showcase all the beautiful features Sony added to its new DualSense controller, but it's surprisingly entertaining, too.
Instead of watching a boring trailer about what this next-gen console and controller can do, Sony puts you in the driver's seat. You get to experience first-hand the DualSense's adaptive triggers, microphone, and haptic feedback as you explore Astro's playroom.
By the way, Astro's "playroom" is your PlayStation 5 console – literally. The hub is CPU Plaza, and you get gateways to four other main worlds: Memory Meadows, GPU Jungle, SSD Speedway, and Cooling Springs. Each world walks players through the insides of their console in fun and interactive ways that showcase its special features through various activities.
If you haven't already, dive into "Astro's Playroom" and discover why the new DualSense controller is an innovative achievement.
7. Gran Turismo 7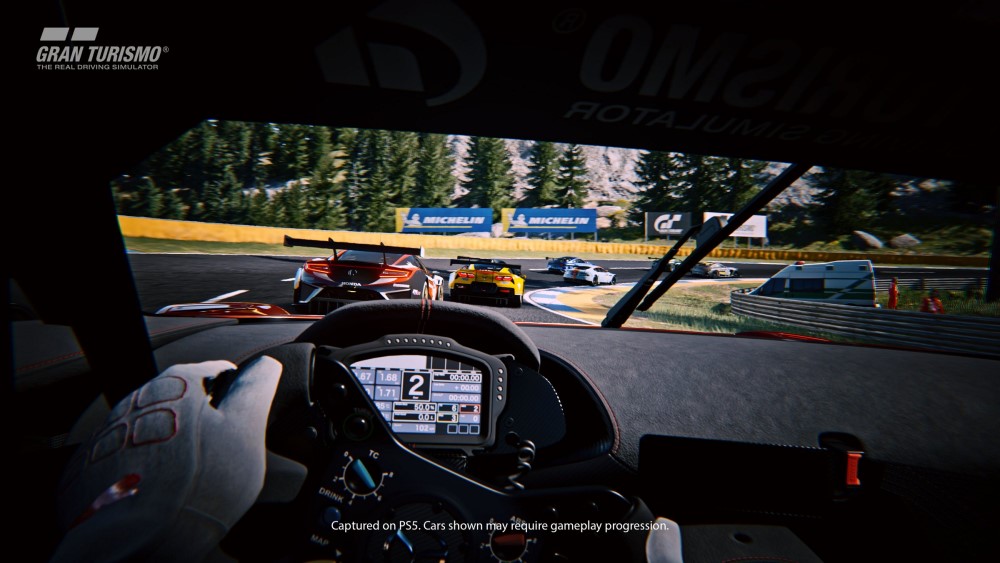 Racing enthusiasts rejoiced when Sony announced a new "Gran Turismo" game in 2020. Although GT7's release date has been pushed back to 2022, fans are eagerly awaiting the return of the original style of the previous games – sans GT Sport.
The game is still in development, but racing fans can look forward to confirmed features like a new campaign mode, dynamic main screen, vehicle tuning, and modification. GT7 is also planning on re-introducing a used car features wherein players can pick up slightly used but less expensive cars to race.
Along with the used car feature from previous games, developers announced that GT Auto will return in the new game. If you're unfamiliar with this feature, it's a place where a player can change their car's oil, wash them, get new paint jobs, and change the wheels. There is a hint of possible multiplayer options in the new game, too.
Although the developers are still hard at work adding and refining features for the game, "Gran Turismo 7" is definitely one to keep on your watch list.
8. Horizon Forbidden West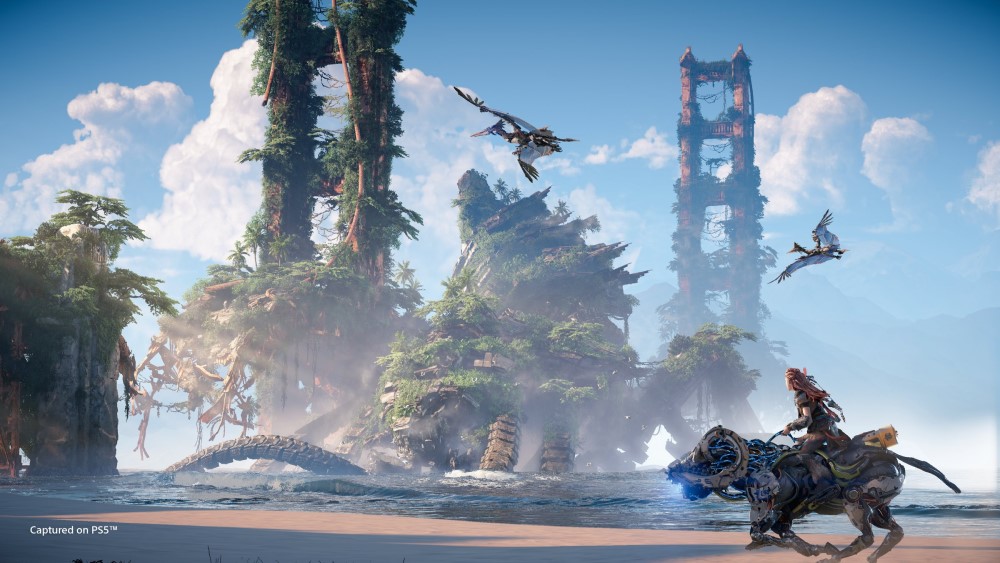 Join Aloy once again as she explores distant lands, encounters new threats, and more incredible machines. "Horizon Forbidden West" picks up where "Zero Dawn" left off and follows the same formula that made the previous game so popular.
In this new game, Aloy's Horizon is dying. There is a blight ravaging the land coupled with vicious storms and new machines prowling about. In short, the land is dying, and it's up to Aloy to uncover why and restore balance before Earth faces another extinction.
You'll see old friends and forge alliances with new factions in a race to unravel the secrets behind these new threats and seemingly unstoppable enemy. Forbidden West introduces new landscapes, different cultures, and characters, as well as new dangers in this open-world RPG adventure.
Keep a lookout for a February 2022 release date. "Horizon Forbidden West" is a premium exclusive only available on PS5.
9. Marvel's Spider-Man: Miles Morales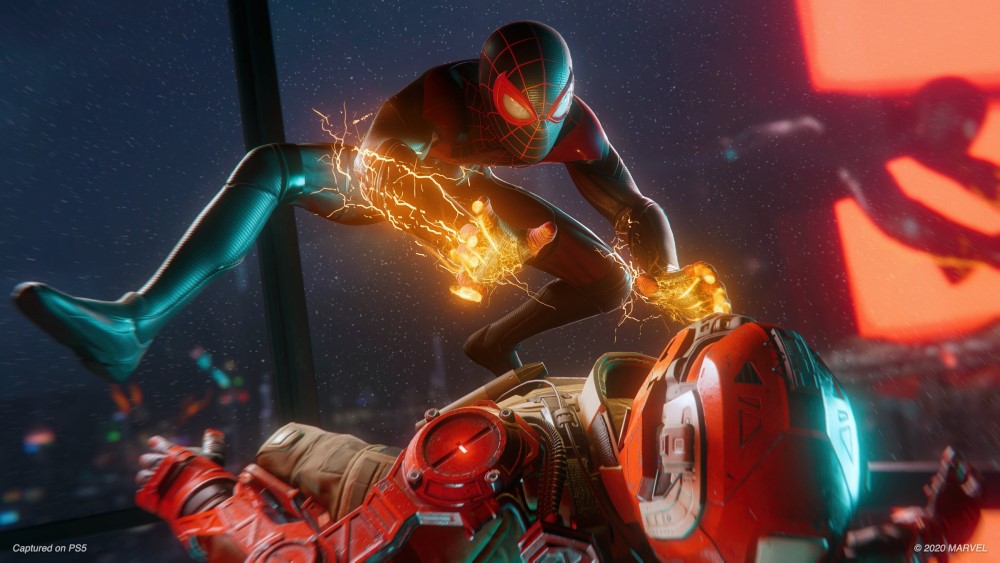 Marvel's "Spider-Man: Miles Morales" follows the adventures of the titular namesake, Miles Morales, as he adjusts as the new Spider-Man. Discover explosive new powers along with Miles and learn to master his unique camouflage and bio-electric blasts to take down enemies and protect his home.
Unique visual displays of combat and acrobatic prowess aside, what makes this title shine, though, is its storytelling. This game has heart, and you'll ride a roller-coaster of highs and lows as Miles learns what it takes, and what he must sacrifice to become a hero.
Although it's available on the PlayStation 4, it's phenomenal on a PlayStation 5. Only a next-gen console can do justice to the improved particle effects and lighting that bring New York City to life.
Pick up a copy today and see if you have what it takes to unlock your inner superhero.
10. Sackboy: A Big Adventure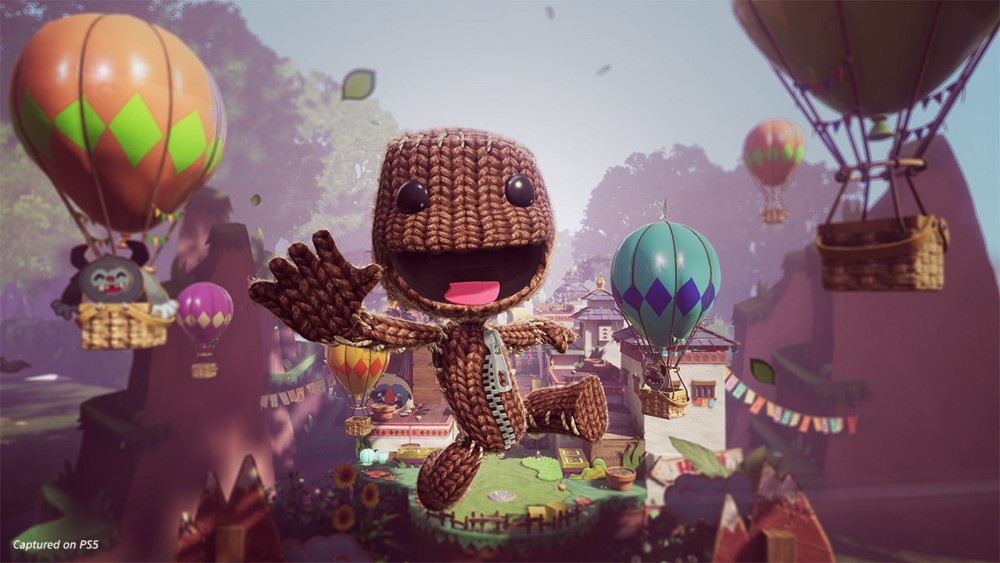 Sackboy is back with a new adventure and more visually stunning graphics than ever before. This isn't a sequel to the PS Vita "LittleBigPlanet" game, though. This inception of Sackboy is a 3D platformer reimagined for a next-gen console.
The story is a simple one. The main antagonist, Vex, has kidnapped Sackboy's friends and forced them to build an architectural nightmare that transforms the innocence of Craftworld into a barren nightmare-scape. This is where you come in with a group of your buddies to save the day. Traverse snowy mountains, intriguing underwater realms, and space colonies to take down Vex and his Topsy Turver.
Get ready to jump, roll, and dodge your way to triumph in this quirky 3D platformer by LittleBigPlanet. "Sackboy: A Big Adventure" is available for both PS4 and PS5 consoles.
Which Laptop Brand Is the Most Reliable?
Read Next