Chromecast vs Roku Streaming Stick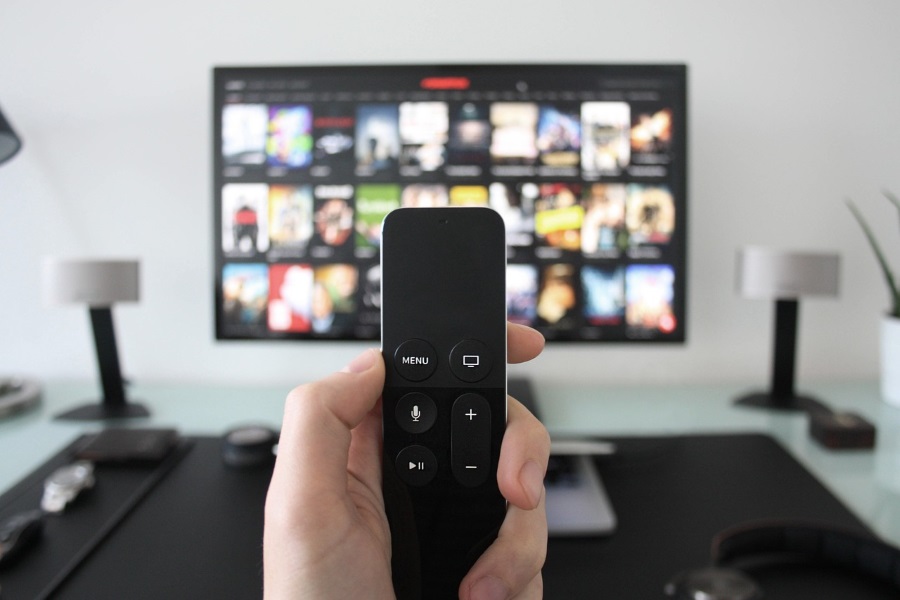 Having spent time with the Roku Streaming Stick to compare it to the Amazon Fire TV Stick, I thought it about time I put it up against the other big name in streaming, Chromecast.
Both the Roku Streaming Stick and Chromecast offer streaming TV via a dongle, both deliver a range of channels to your TV, mostly free of charge and both offer similar viewing options. They just go about it in slightly different ways.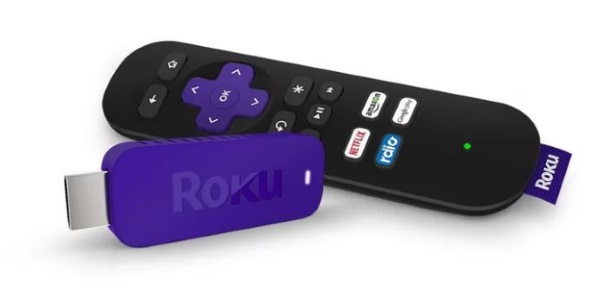 Design
The Roku Streaming Stick and Chromecast are HDMI dongles that fit into the back of your TV. You will rarely see them unless you use an extender cable to make sure the signals get through. Some Roku users have found the TV blocks remote signals. Those who don't use the WiFi remote anyway.
The Chromecast design is more like a big button or lollipop than dongle. It looks okay and adds a bit of color to what is usually a black or silver part of the room. It slots into the HDMI slot using a small flexible cable for maximum capability. If you like the look of it you can have it exposed, if you don't, you can tuck it away.
The Roku Streaming Stick is a more traditional dongle shape in purple. It doesn't have a flexible cable but should fit in more spaces given the dimensions. It will likely be hidden behind the TV unless you use an extender cable so there isn't much more to be said.
The remote that comes with the Roku Streaming Stick is cheap plastic but fits nicely into the hand and has only a few buttons. Roku have concentrated on the most important, direction, selection and shortcuts. It looks simple but is tuned to the precise needs of Roku.
Features
Features are where the Roku Streaming Stick diverges from Chromecast quite significantly. While both offer TV streaming, they go about it in very different ways.
The Chromecast does not control or manage channels, does not offer a neat UI to control content or offer much in the way of interactivity at all. Your computer or smartphone hosts the apps and then 'casts' them to the Chromecast which displays the content on your TV. This is a very simple way of consuming media but is very barebones. That's no bad thing, it just means you will always need your phone or laptop around to make it all work.
The Roku Streaming Stick is more a media center than pure streamer. The Home screen allows you to access your channels, options, games, setup and everything the Roku is capable of doing. It is a more traditional media center experience that is slightly less flexible than Chromecast but more centralized and easier to control. You don't need a smartphone or computer if you use the remote and everything can be done from the dongle.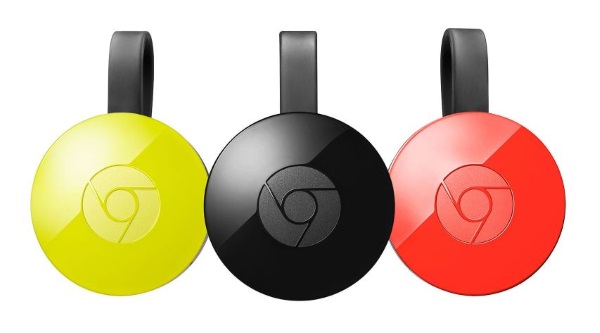 Content
Not long ago, the content conundrum would have been no contest. Chromecast had few apps, few channels and not a lot of content at all. Then Google released the Chromecast SDK into the wild and into the hands of developers. Since then, there has been an explosion of apps and content for the Chromecast. That has made it a much more level playing field.
Chromecast uses phone or computer apps to deliver the content. It has all the usual channels with the obvious exception of Amazon Instant Video. It offers access to Netflix, Hulu, Pandora and the usual channels as well as games and apps. The range is wide and almost all-encompassing so you definitely won't miss out if you use this device.
The ace up Chromecast's sleeve though is its ability to cast anything. Want to watch a YouTube video on your TV? Cast it from the web page to the screen. See a video on any website anywhere? Cast it from the page using your smartphone or computer. It offers amazing flexibility that works exceptionally well.
As mentioned, the Roku Streaming Stick is a more traditional media center experience. It is works similarly to cable or satellite in that it brings all available channels together in a clean EPG and controls them using the remote. When it comes to content, Roku is huge with over 4,000 channels available from the Roku channel store. You can add channels directly from the channel store or randomly when you come across then using shortcodes. It's a simple and effortless way to add content.
Usability
Neither device is difficult to use. If you have used an Android app or YouTube, you can use Chromecast. If you have ever used a games console or XBMC, you can use Roku. They have ease of use at the center of things and both are very easy to get to grips with.
Chromecast doesn't have a traditional UI. Instead it uses an app to cast content or a small 'cast' button in the Chrome browser. The app is simple and uncluttered and does exactly what you would expect. The ability to type using a computer or smart phone will be a definite advantage to some. Typing a search term into Chromecast uses the built-in smartphone keyboard that you use for SMS, which we all know how to use.
The Roku Streaming Stick uses a traditional UI with Home screen. It keeps to the purple theme and looks good on the TV. The Home screen is simple with your main channels in the center and menu on the left. You can change the setup, add channels, play games and all sorts from that left menu. As far as I can tell, the UI is only three layers so you're never far away from where you need to be.
Setting up
Setting up either Chromecast or the Roku takes less than five minutes and is about as effortless as can be. Neither presents a problem and once you're set, that's it as far as setup goes.
Chromecast just requires you to plug in the device, turn on your TV and use your smartphone or computer to pair it with your Google account. Pairing shifts your WiFi network from internet to the device to send it the config but then returns it to normal once done.
Once set up, you should install the Cast extension into Chrome if you don't already have it and that's it.
Setting up the Roku Streaming Stick is just as simple. Plug in the dongle, turn on your TV and join the device to your WiFi network. Use your phone or computer to create a Roku account and join your device to your account. The devices gives you a code to enter into the website to identify it and all is well. You can then browse the website at your leisure to add apps and channels.
The Roku Streaming Stick will likely perform a software update but it handles this automatically. You can then either continue to control Roku using your phone or use the remote that comes with it. That is literally all there is to setting it up.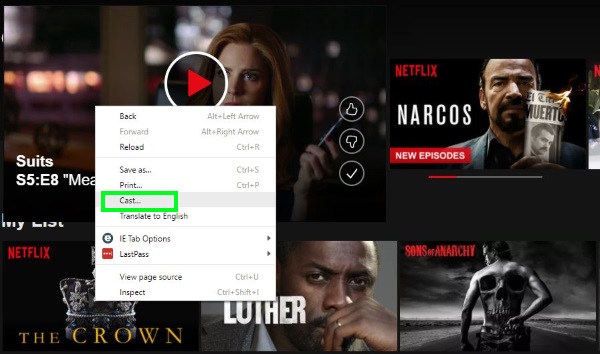 Living with the Chromecast and Roku Streaming Stick
Both Chromecast and Roku Streaming Stick are very easy to live with. Both are practically invisible and both just sit there until you need them. As long as you have a computer or smartphone handy, the Chromecast will cast anything you want to your TV. If you happen across a video online that needs the big screen treatment, hit the cast button in Chrome and send it to Chromecast. Or use an app and hit the Cast button.
Roku is just as easy to live with. You can use the remote if you prefer but can also use your phone to control it. You can add or remove channels at will through the device or the website. You can add apps and play a few games and generally enjoy the content you want, when you want.
Chromecast vs Roku Streaming Stick, which is best?
As this article is titled 'Chromecast vs Roku Streaming Stick' I guess I had better compare them head to head. It is difficult to find a clear winner as both devices do similar things just in different ways.
I would say for the cable cutter or those who prefer a media center, the Roku Streaming Stick would be best. It offers a much more traditional experience to satellite or cable and provides a similar EPG to navigate with a remote. Navigation is simple, setup is a breeze and once configured, you can depend entirely on the remote to use the device.
If you're more of a casual consumer or random viewer, the Chromecast could be best. You can cast anything from the web onto your TV as well as access a huge range of channels. You do need your phone or computer to hand when using it but aside from that there are few drawbacks.
Chromecast also has the advantage of not being a sunset product. With the Roku 4 getting the most developer time, I'm not sure how much development the Roku Streaming Stick gets. The existing product is very good, but who knows what's round the corner?
Do you use either of these devices? Got anything to add? Tell us about it below if you do!
How To Take 360 Degree Pictures On iPhone 8 And iPhone 8 Plus
Read Next