How To Tell If Someone Screenshots your Text on the iPhone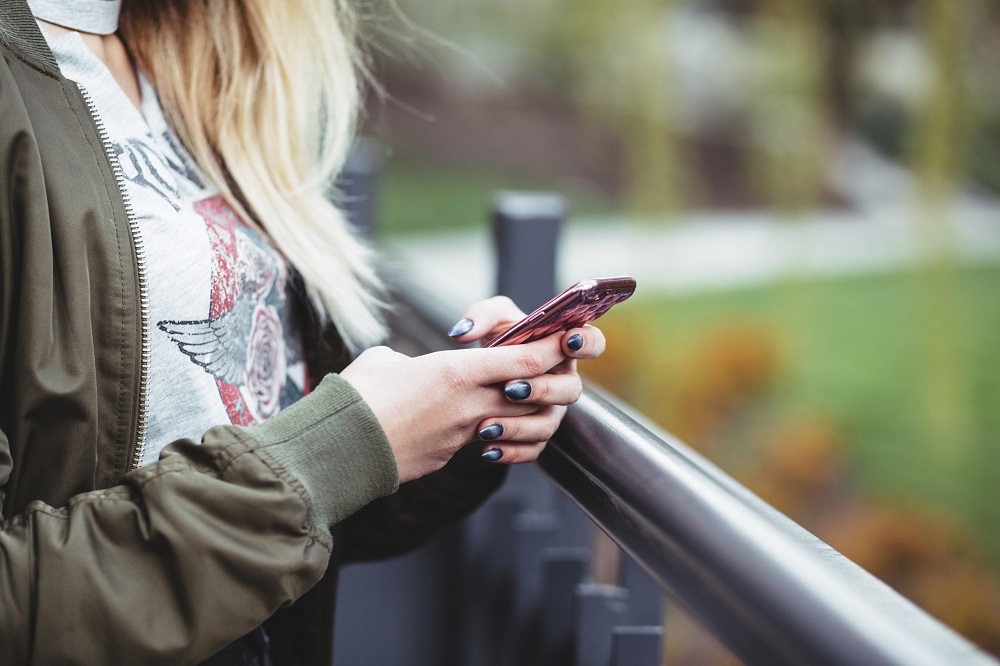 It's rude to take a screenshot of a private chat without the other person's knowledge. But going by some popular Facebook or Instagram posts, screenshots of fun/embarrassing chats get all the likes. Being on the receiving end of this kind of a joke can be a horrible experience.
Unfortunately, you cannot tell if someone took a screenshot of your text. For additional privacy, it's better to use apps like Snapchat. Unlike iPhone's screenshot notification feature where the recipient is notified if a copy of your screen is capture, Apple has not given any indication that the same feature will come to fruition for its loyal users.
Let's take a closer look at the short history of this feature, which is still not available on an iPhone.
Screenshot Alerts on iMessages
The first rumors that this feature will be available on iMessages started a couple of years back, during Apple's Worldwide Developers Conference in San Francisco.
At the time, the iOS 11 was in the pre-release phase, and everyone was anxious to get their hands on the new software. The hype that preceded the conference hinted at significant software updates that would improve user experience beyond just making the OS look nicer.
As rumors on social media spread like wildfire, Twitter was soon flooded with posts claiming that iOS 11 would feature screenshot alerts on iMessages.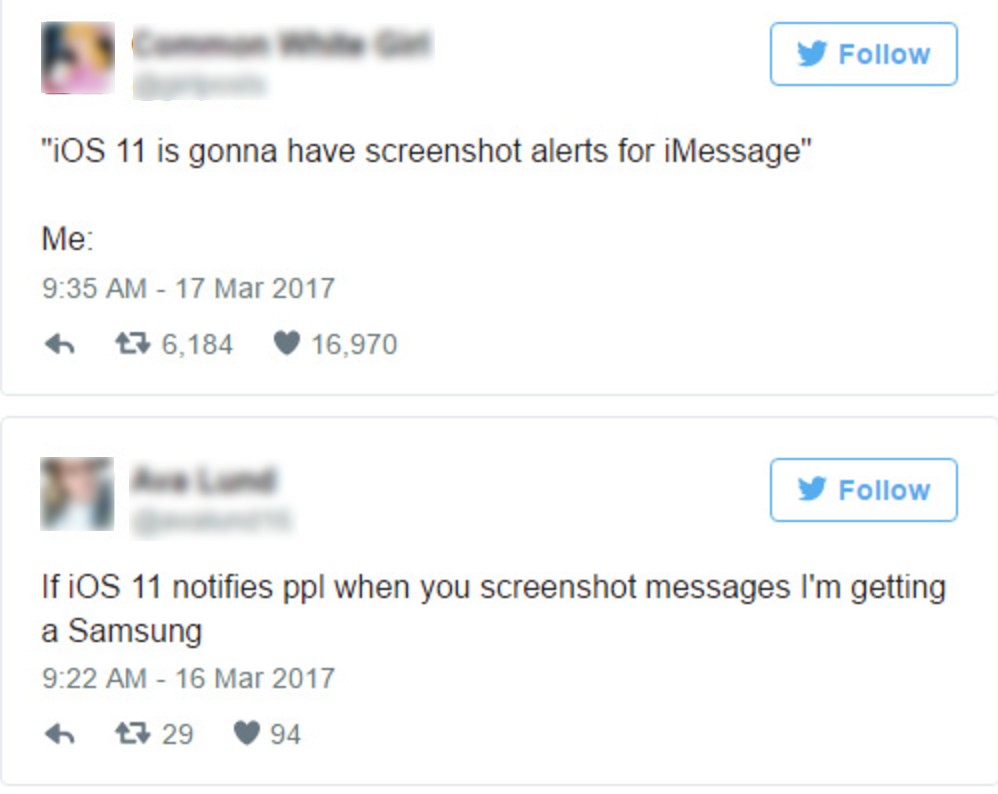 Judging by the number of likes and re-tweets on certain posts, people seemed to welcome the new feature, though they were also amused. Soon enough, the rumor was accepted as true.
However, the reality was quite different. There was no evidence that Apple had been planning to introduce iMessage screenshot alerts, no code leaks, or anything like that.
To this day, iOS updates don't include these alerts and it's safe to assume the feature won't be available in the near future. All you can do is rely on apps.
Screenshot Alerts on Instagram
It's no secret that Instagram has been testing the screenshot notifications feature. But there are certain limitations for now.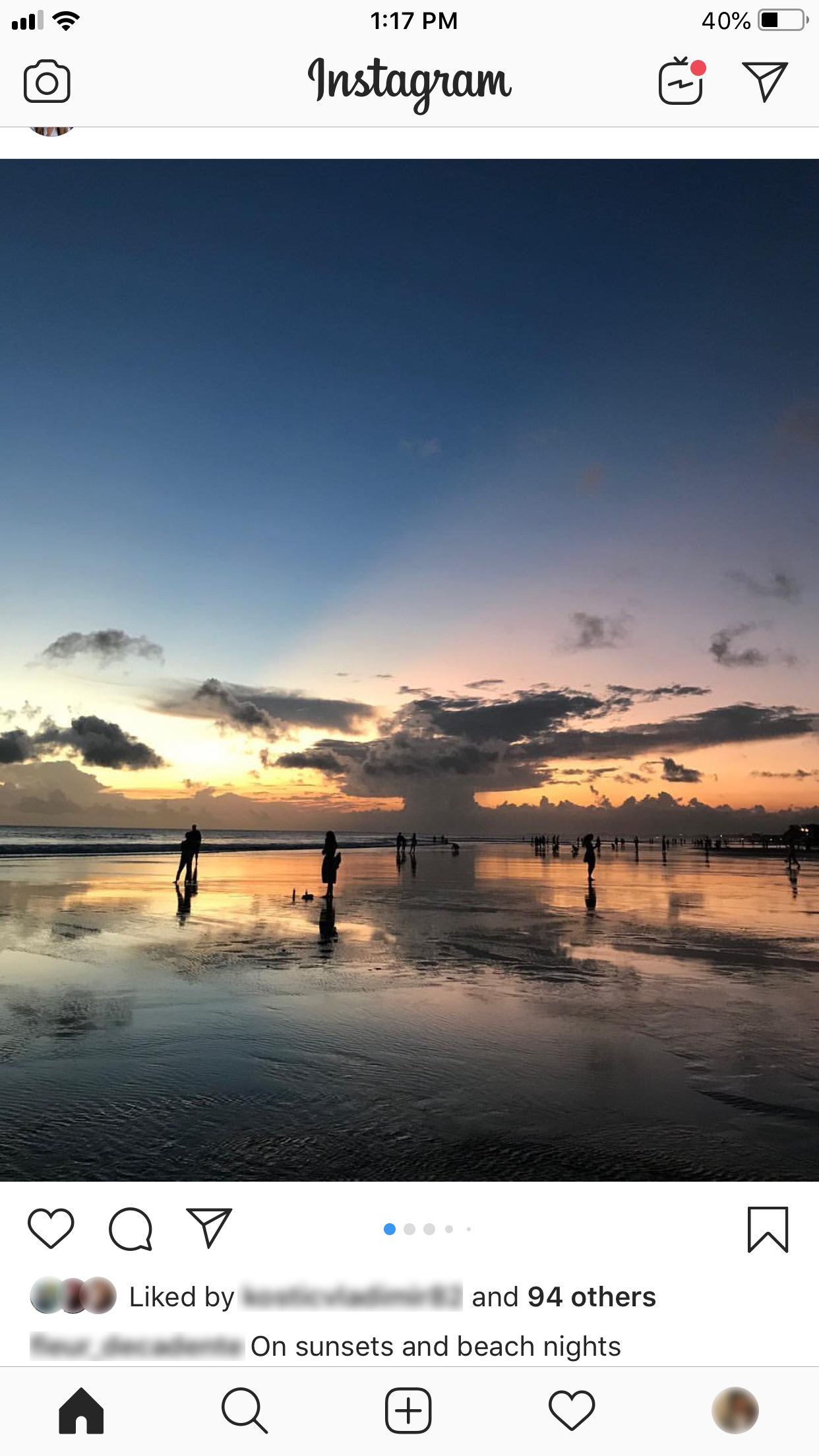 Considering the nature of text screenshot notifications, you can expect the option to pop up in Instagram DMs. But you only get notifications for disappearing videos and photos. This means that Instagram doesn't inform you about the text message, feed, or hashtag screenshots within the DMs.
On the other hand, they briefly tested the feature for Instagram Stories in 2018. However, the option was removed after a few months of testing. Many hope that it will reappear with a future update.
Read Receipts
Of all the iMessage capabilities, read receipts is one of the more important ones as it grants you the option to control your privacy or let users in on your activities. Read receipts are great because they reduce anxiety and let another user know you're responding.
Some may not enjoy this option and fortunately Apple does give you the power to turn your read receipts off. To turn your read receipts off:
Go to 'Settings' on your iPhone
Tap 'Messages'
Toggle the 'Send Read Receipts' option so that it turns from green to grey

Once this is done other users won't be able to see whether your message has been read or not. They will still see your chat bubbles and that the message has been delivered however.
Snapchat Screenshot Notifications
Snapchat is currently the only app that offers text screenshot notifications to its users. Although there are various hacks people use to work around this feature, it is becoming difficult to trick the system.
For those who have Snapchat push notifications enabled, the "(user) took a screenshot" message pops up instantly. You can also check for these notifications by swiping to the right and accessing your chats.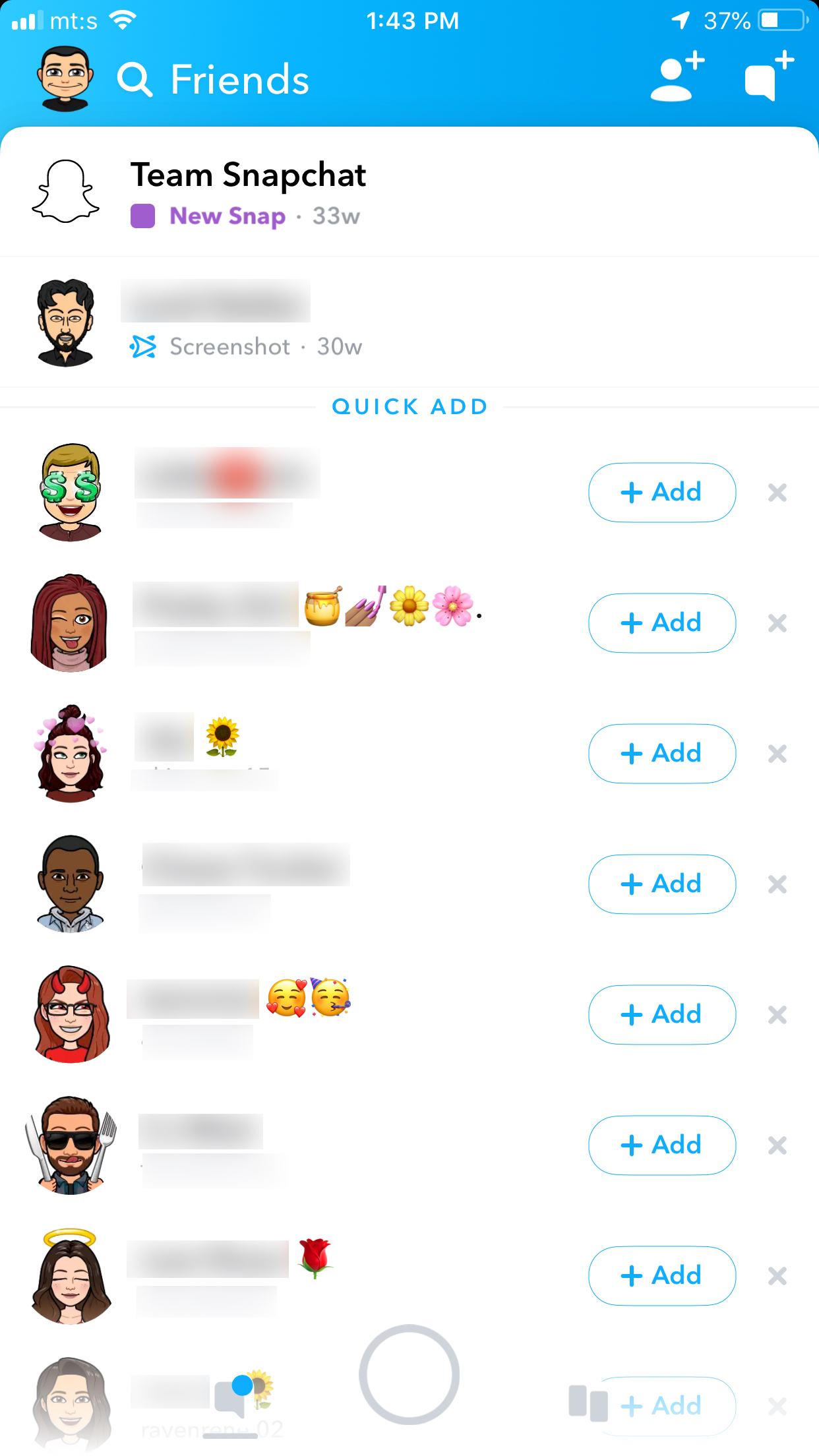 On Snapchat, the screenshot icon is represented by two overlapping arrows right next to the contact. The time of the screenshot is also displayed. It can be the exact hour, day, or the number of days/weeks since it happened.
Screenshots on FaceTime
As mentioned earlier, users will get a notification that someone has captured their screen if you're using FaceTime. A small and brief alert will appear on the recipient's screen if a photo is taken, but not a screen record.
The feature was added in later updates and provides users a sense of control over unwanted invasions of trust.
Are There Any Good Third-Party Apps?
You might stumble upon a third-party app that promises screenshot notifications for Instagram or even iMessages. We advise you to approach these apps with extreme caution.
Many of the available apps are shady, if not downright scams. Both Apple and Instagram are very strict about the functions that third-party developers are allowed to introduce. As you already know, text screenshot alerts don't align with the companies' development policy.
What Can You Do?
For now, there's no sure way to tell if someone screenshots your text. So the first line of defense is actually asking the other party to refrain from screenshotting and sharing a private chat. If a text screenshot involving you becomes viral, you can always ask to get it taken down.
It's best to be really careful about your online communications, especially if you regularly engage with people who are not close to you. Sharing explicit messages or photos is out of the question since you can never be 100% certain they won't end up in the wrong hands. The same is true for sensitive statements that could be used against you.
The Bottom Line
When all is said and done, you can't know someone took a screenshot of your text unless it appears on your Facebook or Instagram feed.
On the bright side, you are not likely to receive a lot of online notoriety even if the screenshot pops up online. Few of these posts become viral – most of them just go by unnoticed. In many cases, your personal information will be blurred out, allowing you to retain your privacy and your dignity.
In the age of digital everything, it's best to avoid sending any content online or via text that will incriminate or embarrass you later. Fortunately, smartphones still have a calling feature for conversations you'd rather not have proof of. Even if Apple added this feature, there wouldn't be a way to get your screenshot back, you'd know it was taken but couldn't do anything about it.
How to Recover Your PIN or Password on the Samsung Galaxy J5
Read Next