Does Amazon Notify You if Something Is Purchased from Your Wish List?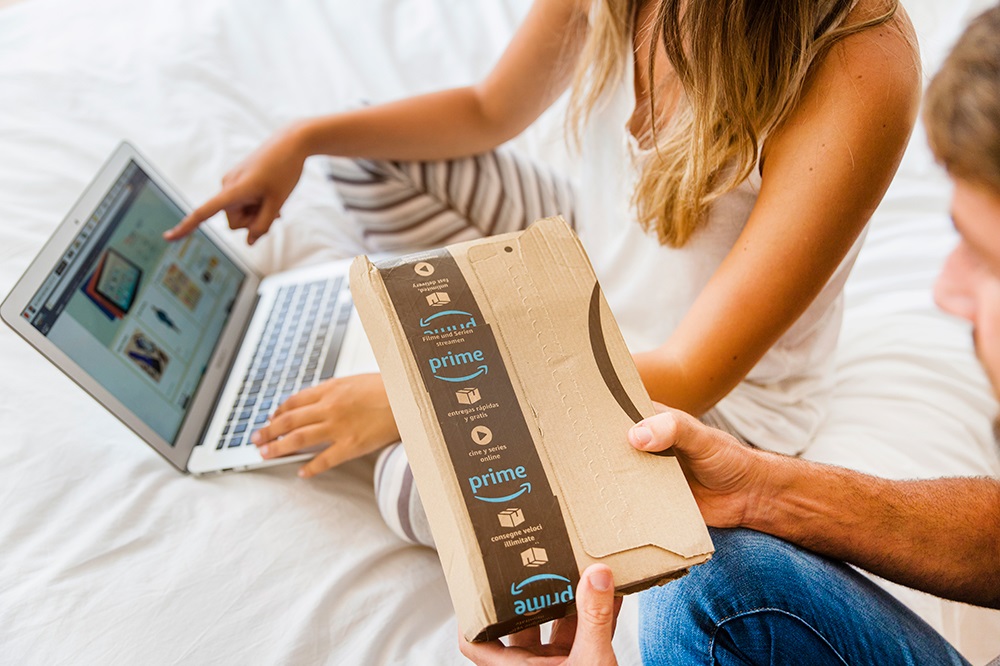 Buying gifts for friends and family is always fun, especially when it's a surprise. Using the Wish List feature, Amazon allows you to purchase items and ship them to your friend's house without them knowing.
However, the items you buy will appear in the recipient's notifications. If you want to, you can disable this option and keep your gifts a secret until they finally arrive at your friend's doorstep. If you are wondering how Amazon's Wish Lists work and whether the person is notified when something is purchased from their wish list, read below.
How Do Amazon Wish Lists Work?
Wish lists are similar to gift registries. Anyone with an Amazon account can create a Wish List and add items to it. Depending on the settings, you can keep the list private and send it to a few friends or family members for gifts, or make it public and anyone can search the list and make a purchase.
When someone purchases something from your wish list, that item gets shipped to your address (the wish list's creator). We'll go into more detail about this below, but essentially, a person will only receive notifications if they've set them to send an alert when something on their list is purchased.
If you're considering purchasing a gift on your own Amazon account rather than from their wish list, you can. But, Amazon will not know that it should remove that item from the list, and therefore someone else may make the exact same purchase.
Sending Gifts
When you create your Amazon account, you have to enter your address and other details. Every item you buy will be sent to the address you specified during the registration process unless you choose another one.
When purchasing items as gifts, Amazon allows you to enter different shipping addresses and names of the recipients. You can also add a note with your best wishes and choose a wrapping, so the item gets sent packaged as a gift.
Here is how you send gifts on Amazon:
Select the item you want to send as a gift and tap the Add to Cart button.

Go to your cart menu and tap the checkbox next to Send as a gift.

Tap the Proceed to Buy button.
Select the address you want to send the item. If you don't have the address saved add the address by tapping Add a New Address and fill the details.
Tap the Deliver to this address button.

You can enter a personalized message under the Gift message box. Moreover, you can also check the box next to the Gift Bag/Box option.
Hit Continue.

Select the delivery date and tap Continue.

Make the payment and place your order.
Amazon needs a few days to send out the items you've bought as gifts. That leaves you with some time to change your note. If the item didn't enter the shipping process yet, go to your account and find the order you want to change details to.
Surprise Spoiler Settings
Typically, the person receiving the gift will get a notification when you enter their name and address in the recipient field which might be a problem if you want to keep the gift a secret and have that surprise factor.
By selecting Don't spoil my surprises in the Settings menu, your purchases will stay a secret until it gets delivered to the recipient. However, the items you purchased will show as Unpurchased on the wish list. If you try to repurchase them, Amazon will warn you about duplicate items.
Open Amazon and go to your profile section by tapping on the person icon.
Tap Your Lists.

Select the list you want to change filters for.
Tap the three dots icon on the top-right corner.

Select the Manage list option from the menu.

Deselect Keep purchased items on your list to make sure no one knows you purchased a gift.
Tap the checkbox next to Don't spoil my surprises if you don't want the recipients to receive the gift notification.
Hit the Save Changes button.

Amazon warns that you have to remain logged into your account if you want this filter to stay on. Otherwise, the recipient will get the notification, and ruin your surprise.
Other Options for Sending Gifts
Since you can send out gifts from Amazon with personalized messages, you can also make them a surprise. You can choose to hide the price on the packing slip. If you want the gift wrapped, the packing slip will ship in an envelope named Don't spoil the surprise. Only the name of the recipient and the address will stay on the outside of the package.
However, you can't get some items wrapped as a gift because of their size, shape, or weight. If that's the case, the company will ship it in its original packaging. Amazon will inform you about this before you make the purchase.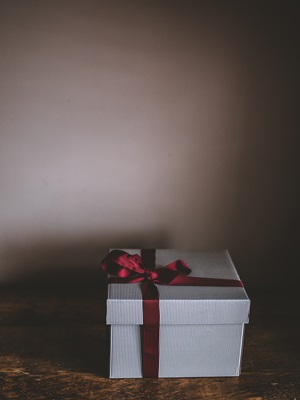 Nevertheless, if you want it to stay a secret, Amazon won't notify the recipient. Moreover, Amazon will tell you if the person you wish to send the gift has already bought the item through their account. That way, you won't buy something they already have, which is a nice touch.
What You Can Do If You Share An Amazon Account
It isn't unheard of that someone would want to purchase a gift for someone else in the same household and with the same Amazon account. This is actually much more difficult to pull off because of the account notification settings.
Let's say you're ordering a gift and you'd like to keep it from your significant other, your best bet is to set up an Amazon Household account where you would receive all of the notifications yet still use the same Prime account. Once ordered, you should place the order in the Archives to keep it hidden and verify that the recipient of your gift doesn't have text alerts on.
Surprise Your Friends with the Best Gifts from Amazon
The Amazon online store has something for everyone. You will surely find something to surprise your friends or family members with. If you want to keep the purchase a secret, make sure that you check the Don't spoil my surprises box.
The items you bought will arrive at the location of your choice, gift-wrapped, and you can even add a personalized note for the full effect. And if the receiver doesn't like the gifts, they can return them to Amazon at once.
FAQs
1. How do I buy something from Amazon wishlist anonymously?
A. To make an anonymous purchase, you can make a different account and send an item from the receiver's Amazon wish list as a gift. The recipient won't know that you sent the gift.
2. How can I tell who bought me something on Amazon?
A. In order for you to know who has given you a gift on Amazon, you can check the details on the packing slip. The packing slip, which is often placed inside the package, will provide the sender's name and address if they filled one out.
3. How do I hide what I bought on Amazon?
A. If you want to hide something you bought on Amazon, you can archive orders to stop them from appearing in the order history. To archive an order: Go to Your Orders > select the order you want to archive > tap Archive order.
4. Can someone cancel an Amazon Wish List order?
A. If an order is from a wish list or gift, you can cancel it on your account if it's your wish list. Otherwise, you need to have access to the recipient's account to do so.
How to Send Large Videos and Files on WhatsApp
Read Next