How to Embed Google Calendar in Notion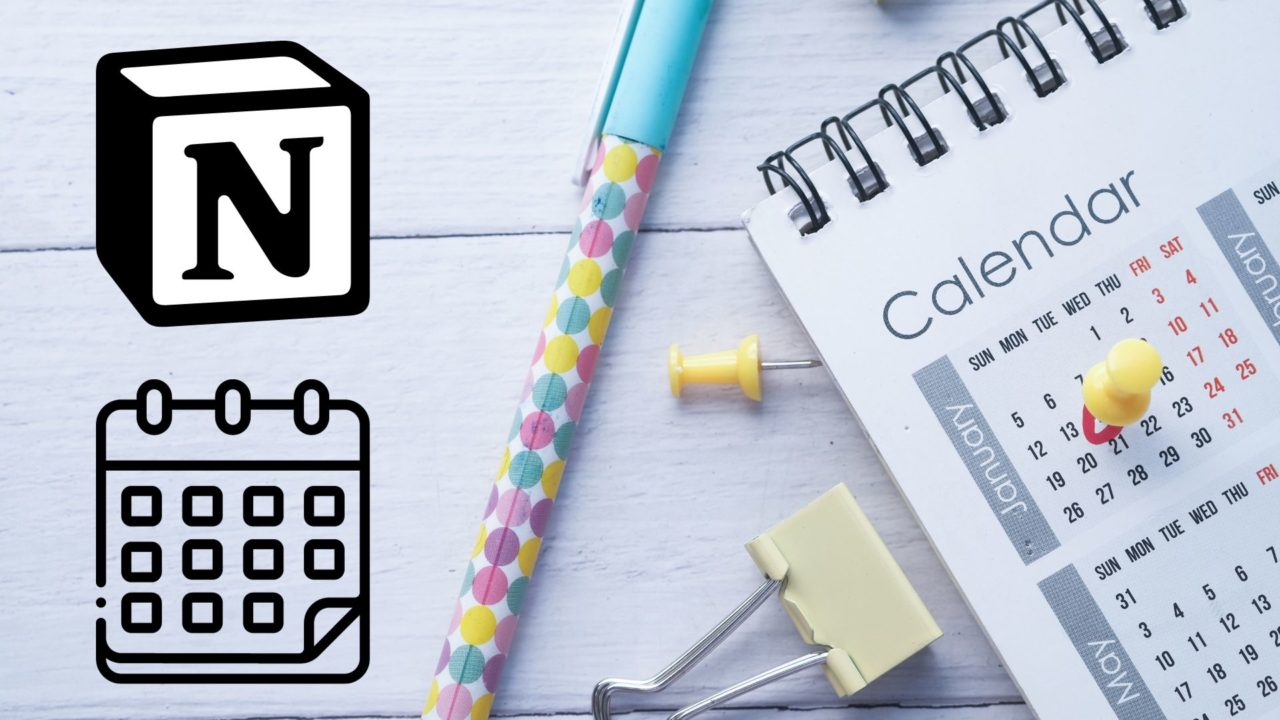 Embedding Google Calendar in Notion comes with various benefits. Doing so lets you seamlessly integrate your schedule with your notes and tasks and take advantage of a unified workspace, enhancing organization and overall productivity to a great extent. But how do you embed Google Calendar in Notion? This article is all about the process. So, let's get started without further ado.
Manually Embed Google Calendar in Notion
Manually embedding your Google Calendar in Notion is by far the easiest and most common method to do so. All you need to do is make your Google Calendar public, copy the unique embed code, and paste it into Notion. That's it. This method is also free to use.
Open Google Calendar on your PC.

Select the calendar you want to embed in Notion from the My calendars section from the left panel.

Click the three vertical dots and choose Settings and sharing.

Under Access permissions for events, click the checkbox next to Make available to public. A warning text about making the calendar public will appear on the screen, as it will be visible to all, including Google Search. Click OK to continue.

On the same screen, scroll down to Integrate calendar. You'll find a section called Public URL to this calendar and a code snippet. Copy this code to your clipboard.

Now, head over to Notion.
Open the page where you want to embed the above Google Calendar or create a new page.

Click anywhere on this page, type "/embed," and select Embed from the options that appear.

A pop-up will appear with a field for you to paste your copied Google Calendar link. Paste the calendar link from Step 5 and select Embed link.
You've successfully embedded your Google Calendar in Notion. The calendar will appear in Notion, as shown in the screenshot below.

If you are a heavy Zoom user, consider integrating Zoom to your Google Calendar.
Use Notion Automations to Embed Google Calendar in Notion Automatically
Want to manage your Google Calendar from Notion seamlessly? Maybe you want every change made in Notion to show up in Google Calendar automatically? For this, you can use a paid tool called Notion Automations.
This isn't a third-party tool but an automation product from Notion itself. So, you can trust it. The pricing starts from $7/month (if billed annually) to $49/month (if billed monthly).
Go to the official website of Notion Automations and register yourself. If you already have an account, please log in.
Select the Google Calendar integration option.
Add your calendar by clicking the Add Calendar Connection option.
Follow the on-screen steps and give the required permissions from your Google account.
Notion will automatically present you with all available calendars to choose from.

Select your desired calendar and click Continue.
The next step involves connecting the above calendar with Notion. So, select Connect with Notion.

Ensure that the connection is complete. Once done, click Continue.
In the next step, select the sync direction: 2-way sync, One-way to Notion, or One-way to Google Calendar. By default, it'll be 2-way sync. Don't touch the other fields.

You can also set filters to control which entries sync over. For example, you can set the automation to ignore items not from Google Calendar. Click Continue after making your choice.

Next, you can add default values for entries synced from Google Calendar to Notion. This will help you easily identify such entries.

The last step involves deciding whether to link the Notion page to your Google Calendar event. If you want to, enable the "Add Notion link below every calendar event description" option and select Continue.

It's time to test the synchronization between Google Calendar and Notion. Click Test Synchronization to do so. This test could take up to a minute to complete.

If you want this automation to continue, subscribe to your desired plan in the final step. Once done, click Complete your setup. Follow the on-screen instructions next, and you're done.
The benefit of using Notion Automations to integrate Google Calendar into Notion is that you can enjoy two-way sync. This way, any changes you make in Notion are also synced to Google Calendar and vice versa.
Set your working hours in Google Calendar if you are struggling to maintain your work-life balance.
Notion Can Boost Your Productivity
If you are a heavy Notion user or plan to use it in your workplace, consider integrating your workplace's calendar into it. This can help you keep all essential information in one place.
If you are new to Notion, check out how to create a template in Notion to easily use the same layout and elements across pages.
FAQs
Q: How do you embed Google Calendar in Notion without making it public?
A: To embed your Google Calendar in Notion without making it public, set "Access permissions for events" to "See only free/busy (hide details)." This will keep your events private.
Q: How do you embed multiple Google Calendars in Notion?
A: To embed multiple calendars in Notion, obtain the code snippet for each Google Calendar and embed them individually in Notion by creating as many embed blocks as the number of calendars.
Q: Can you embed a private calendar in Notion?
A: There's no straightforward way to embed a private calendar in Notion. You'll need help from third-party tools, which aren't reliable and safe to use. Making your Google Calendar 'public' is, thus, the best way forward.

How to Do Spoiler Text or Images on Discord
Read Next