How To Watch American Netflix in Vietnam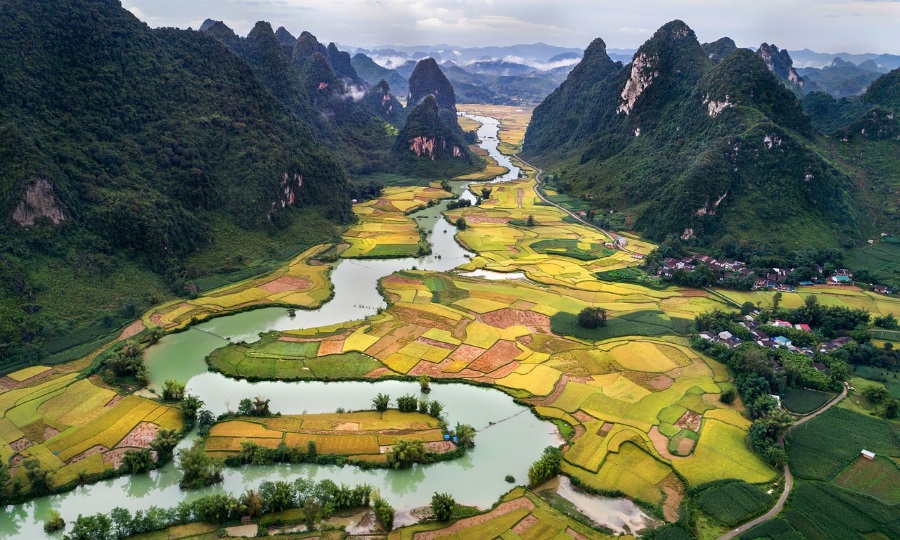 Working or traveling abroad and want to watch your TV shows? Want to watch American Netflix in Vietnam while you're there? Not impressed with the limited number of titles available to Vietnamese Netflix? If so, this tutorial is for you. I'll show you how to access a free internet and American Netflix with one simple tool.
Vietnam has one of the most censored internets in the world so if you're working or traveling there, you're going to be disappointed at what you can and cannot see online. Social media is blocked, many news sites are blocked, most political content is blocked and anything that criticizes the government is blocked. That should not ruin your stay though as the rest of the country is amazing. You're going to have little time to waste staring at a screen anyway.
According to Finder.com, the US has 1,580 TV shows and 4,052 movies. Vietnam has 996 TV shows and 2,258 movies. While that is better than some countries, it falls way behind America. If you're following several shows on Netflix, chances are one or more won't be available here.
Vietnam and VPNs
Vietnam has recently passed some tough new cybersecurity laws that compel any tech company that offers services in Vietnam to also have offices there to store user data. Presumably this is to force those companies to hand that data over on request. Technically this includes VPN providers but I have not yet heard of any planning to comply with the law. For now, VPNs work in the country but we don't know for how long.
Fortunately the technology is very difficult to track and trace from a nation state point of view. Many VPN providers buy standard IP address ranges and will change them to avoid being identified. It's not a foolproof measure but it requires enormous resources to track. For now, the providers in this list will work in Vietnam but how long that remains true is anybody's guess.
As a VPN encrypts all traffic from a device, I recommend using one at all times in Vietnam. The state places a lot of value on surveillance and foreigners can expect to be particularly interesting. Encrypting all data, regardless of what you're doing should be mandatory for any American working or passing through the country.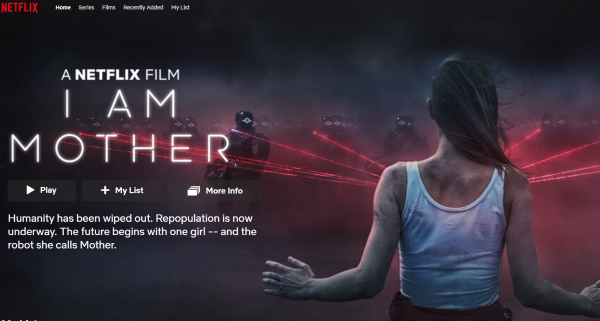 Watching American Netflix in Vietnam
A VPN creates an encrypted tunnel between your device and the VPN exit node. Select a US exit node and your encrypted traffic will transit the provider network to that US server, be decrypted and sent onto the internet. As far as Netflix and anyone else is concerned, your traffic originated at that US server and not from where you really are. That's how you can watch American Netflix in Vietnam.
The same principle applies to any country you may be visiting.
All of the VPN providers listed here offer similar features. They all provide apps for most devices, they all use strong 256-bit encryption, none of them use logs that can link you to your web traffic and none of them are based in Vietnam. They are all roughly comparable on price and offer either a free trial or a moneyback guarantee. All of these also work to keep Netflix available as much as possible.
VyprVPN
VyprVPN is a very competent provider with over 700 servers in 70 countries across the world. The network is fast, reliable and works well. This is one of the most established VPN providers out there and has refined its offering steadily. VyprVPN offers the optional Chameleon technology that hides the fact you're using a VPN but it does cost extra.
IPVanish
IPVanish is another competent VPN that should allow you to watch American Netflix in Vietnam, It has over 1,300 servers in over 75 locations across the world and works to provide fast, reliable services wherever you might be. The app is simple to install and use, the network fast enough for streaming and the overall experience is a good one.
NordVPN
NordVPN is another provider worth checking out. It has over 5,200 servers in 60 countries and is one of the fastest, most established VPNs around. The app is straightforward, the network secure and reliable and the overall experience is a positive one. The optional double hop feature where you hop to another VPN before being decrypted might be useful in Vietnam.
ExpressVPN
ExpressVPN is also a very credible VPN provider. It has thousands of VPN servers in 94 countries, including lots in the US. This is another well-established provider with a secure, stable network, user-friendly app, strong encryption and worldwide presence. It is competitively priced and offers everything you need to surf securely or stream content wherever you might be.
PureVPN
PureVPN is my final recommendation to watch American Netflix in Vietnam. It has a large network of over 2,000 servers in multiple countries, uses 256-bit encryption and has a user-friendly app. It also has a neat feature where you can divide traffic between encrypted VPN and 'normal' internet which can be useful in some situations. Either way, it works anywhere to keep you secure.
How To Reset Password in the Line Chat App
Read Next