How to Add or Edit Photos on Google Business Page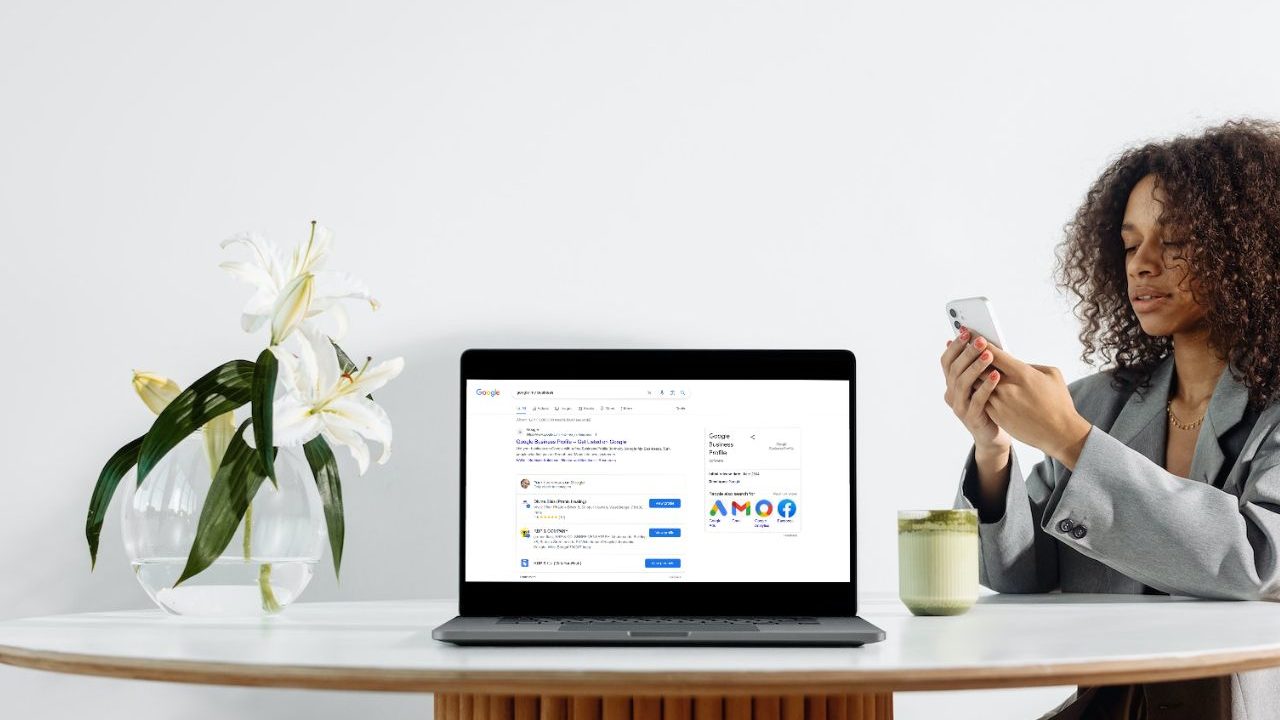 A business's online presence, especially on Google My Business, is crucial to establish its credibility. Images on your business page on Google will provide customers with a preview of your products and services. So, maintaining an up-to-date profile is essential to attract potential customers. However, what if you accidentally upload a poor-quality photo or want to edit a picture after uploading it to your Google Business Page? Follow this guide to learn how.
What to Know About Uploading Photos & Videos to Your Google Business Page
In this era, where first impressions are often made online, strategic use of photos can attract customers, which in turn can help your business grow. Hence, as a business owner, you must maintain a visually attractive profile with quality pictures to build a solid online presence. So, if not already, you should add your business to Google My Business.
Google My Business has specific guidelines for photos and videos that you must keep in mind to meet the standards. The guidelines primarily cover the size, format, and recommended resolution. Also, ensure not to post anything inappropriate as it will impact the listing.
Photos Guidelines
The image format should be JPG or PNG.
Preferrable size is between 10 KB and 5 MB.
The recommended resolution is 720px tall and 720px wide. The minimum resolution can be 250px tall and 250px wide.
The picture should be in focus and well-lit. It is not recommended to use filters as it may hinder the actual image representation.
Video Guidelines
The duration of the video must be at least 30 seconds.
You can upload videos up to 75B in size.
The resolution should be a minimum of 720p or higher.
How to Delete Photos From Google My Business Listing
Remember that as a business owner, you can only delete photos uploaded to your business listing on Google. You cannot delete pictures uploaded by customers.
Open your favorite browser and navigate to your Business Profile.
Click on Manage Now. This will bring up the list of businesses you have on Google My Business.

Under Businesses, next to the business you want to review, select See your Profile.

In the right panel, click anywhere on the first image. Do not click the Add Photos option.

Now, you will see all the images uploaded to your listing. You will need to select By Owner to see all the photos you have uploaded.

In the top right corner, click the bin icon and select Remove to delete the photo from the business listing.

How to Remove Customer Photos From Google My Business
There is no direct method to remove photos uploaded by customers for your business listing for obvious reasons. However, as a business owner, you can request Google to delete a picture if you think it violates any of the policies.
To request the removal of customer-uploaded images from Google My Business, follow the below steps. The method remains the same across all devices, such as Android, iPhone, and web.
Open Google Search on your computer.
Please search for your business name and tap on its listing from the search results.
You will be able to see all the photos that are uploaded to your business listing.
Find the picture that you want to remove, and then at the top right corner, click on Report a Problem.

Select the type of violation you want to report and click Submit. Google will review the photo and remove it if it violates their guidelines.

If an unwanted picture of your business is showing up in Google Search, you can request Google to remove it.
How to Change Your Business's Profile Picture on Google From the Web
A profile picture or a logo is essential for a business listing, as it helps in improving its credibility. You can add a logo to your business listing through the web or by using the Google Maps app on your phone
Make sure to keep a high-resolution image available that you can upload as a profile picture to leave a better impact on the visitors.
Open your Business Profile and click on the business you want to add or change the profile picture.
A new page will open up with your business listing and information; click on Add Photo.

You will see a list of options to upload a new photo, a logo, or a cover photo. Click Logo.

Now, click Select Photo and choose the desired photo for your logo. Make sure to follow the guidelines mentioned above.

Once you upload the new image as a Logo, it will be reflected on your Google My Business as your new logo.
It would be best to check out the preview and ask a few people to check if the new profile picture is visible. Sometimes, they are not, which doesn't leave an expected impact.
You can flip a photo in Google Photos and then upload it to your business listing.
How to Change Your Business Profile Picture in Google on Android or iPhone
Changing your business's profile picture is easier from a phone, as you just need to use the Google Maps app.
Open Google Maps on your smartphone and tap Business in the bottom right corner. If you have multiple businesses listed, select the desired one from the down on the top.
Under the business profile information, tap on More to expand the list of options.

Look for the option that says Logo and tap on it. This will open your phone's image gallery. Ensure that the picture you select is of high resolution and has a square aspect ratio for best results.

Select the image you want to upload as your logo and tap Publish.

The picture should immediately appear on the Google My Business page as your new logo.

On the web, your business listing should immediately update to reflect the new profile picture. If not, wait for a few minutes and then check again.
Place Your Business on Google
Google Maps allows business owners to increase their visibility. You should do your bit by ensuring the best pictures of your business are uploaded to Google, thereby helping you attract new customers. Make sure to edit the photos using Pixlr to get the best results.
FAQs
Q: Is it possible to do photo optimization on Google My Business?
A: Google lets you optimize your photos on Google My Business. You can follow the guidelines mentioned in the article for optimization. In addition to that, ensure you are not using any stock images and avoid having too much text in your images.
Q: How does optimizing photos help your business?
A: Optimizing your photos on Google My Business lets you improve your search rankings, attract more customers, and increase engagement. High-quality, professional-looking photos help attract customers and increase the likelihood of customers visiting your establishment.
How to Delete or Deactivate Your Twitch Account
Read Next