How to Search for Videos in Google Photos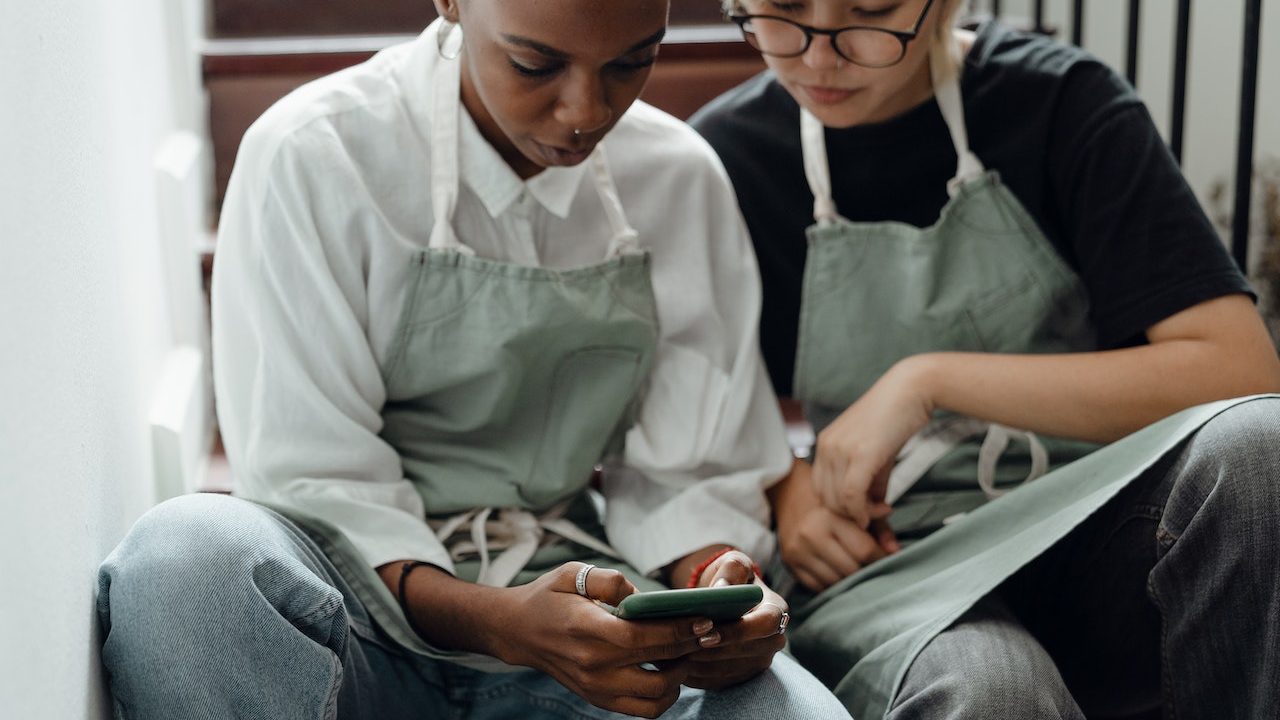 Google Photos is the best tool to manage all the photos and videos you take. Tagging a person's face in Google Photos makes library management even easier, as you can easily find all media files related to them. But, finding the right video on Google Photos can be challenging if you have a vast library. Thankfully, thanks to Google's search prowess, searching for videos in Google Photos is not as complicated as it seems. Follow this guide to learn how.
How to Find Videos in Google Photos on Android or iPhone
Editing videos directly on Google Photos is easy. But for that, you need to find them first, which involves using the search bar in the Google Photos app for Android or iPhone.
Open the Google Photos app on your Android or iPhone.
Tap Search from the bottom tab bar.
Type "videos" in the search bar and press the enter key.

You will find all the videos uploaded on Google Photos in the search results. From here, scroll down to find the exact video you are looking for.
Another quick way to find videos in Google Photos is to go to the Search tab in the app, scroll down, and then select Videos. This will show all the videos uploaded to the photo backup service.
How to Find Videos in Google Photos On the Web
Finding your videos on Google Photos from the web version is equally easy. You can use the search bar to find your videos or visit the Explore page.
Like all other Google products, the search functionality in Google Photos is potent and can let you search precisely what you want.
Open Google Photos in the web browser on your PC.
Type videos in the search bar.

Click the search icon to find all the videos you have stored on Google Photos.
Alternatively, you can go to the Explore page in Google Photos from the left sidebar and select Videos from under the Categories option by scrolling to the bottom of the page.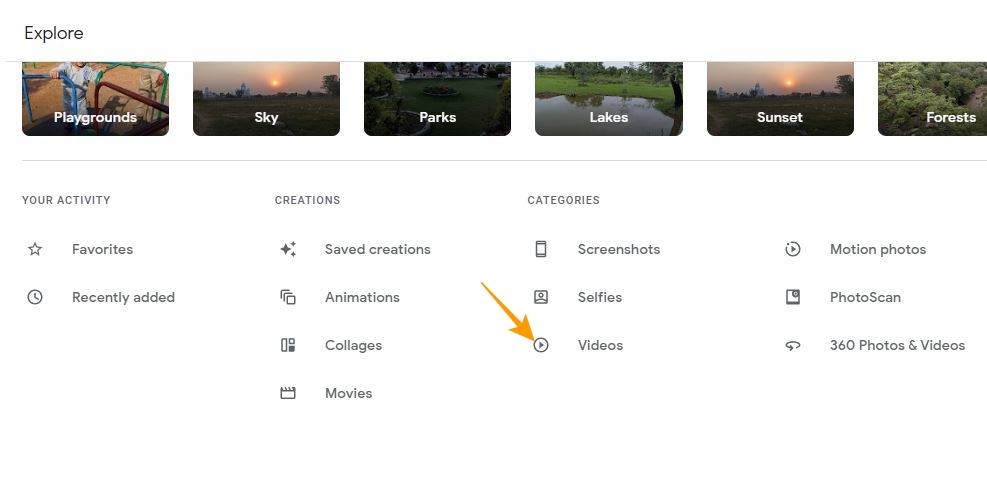 If you are specifically looking for big videos, follow our guide on how to find large videos in Google Photos.
Create a Video Album to Store Your Videos Separately
Google Photos' powerful search functionality makes it easy to find all the videos you have uploaded to the service. However, to organize your videos further, you can create a separate album and move all videos to them. To create a new album, visit Google Photos on your web browser and go to Albums > Create album.
If your Google account is running low on storage space, consider backing up your Google Photos library to an external hard drive to save space.
FAQs
Q: Are videos saved in Google Photos?
A: Google Photos takes a backup of all your photos and videos and can be accessed on any device by logging into your Google account. You can turn on automated backups to automatically back up all your media files to Google Photos or upload your videos manually to Google Photos.
Q: Why can't I see my videos in Google Photos?
A: If you remain inactive in Google Photos for more than 2 years, Google Photos may delete all your media files, including your videos, as per its inactivity policy. If that's not the case, try reloading Google Photos to ensure that your media files load correctly to be accessed.
How to Get Apple Music Without Credit Card
Read Next